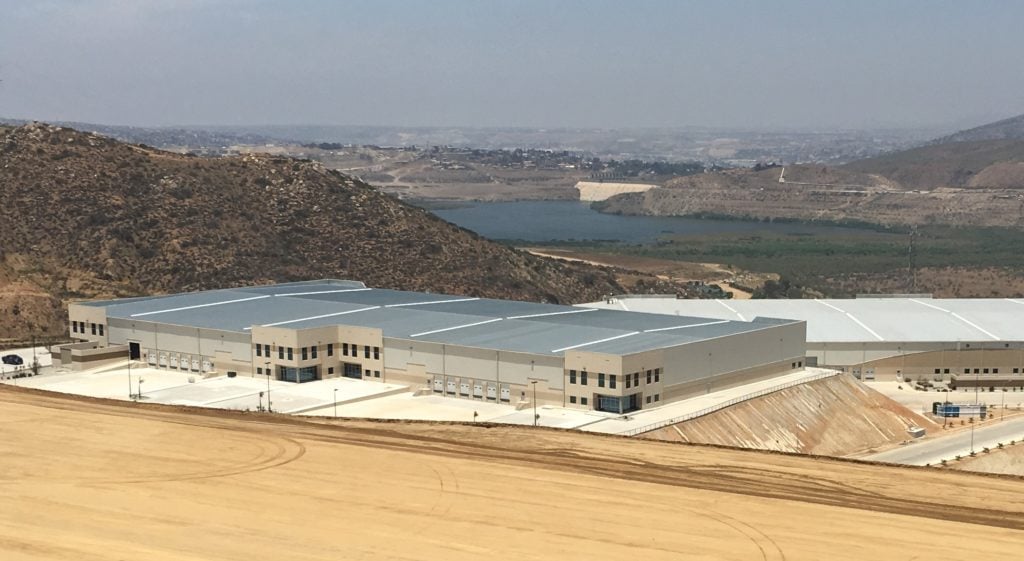 ICON Aircraft announced the construction of a new facility in Tijuana, Mexico, where it will produce composite airframe components for the A5. As part of a revised production plan announced in May, the company decided to produce its own composite components, a manufacturing process that was previously outsourced to several suppliers.
The new facility, which is due to start operations in November, covers approximately 300,000 square feet and will fabricate composite components for the A5. The airframe parts it produces will be delivered to ICON's existing factory in Northern California, where the rest of the aircraft manufacturing process will continue as it does today, including paint, systems installation, final assembly, testing, and aircraft delivery. The establishment of the new facility will not affect the jobs of any of ICON's current Vacaville-based employees. ICON will control all manufacturing operations at both facilities, and composite parts will be made by ICON employees using ICON tooling, processes, and quality standards.
By bringing composite fabrication in-house … we will improve the efficiency of the manufacturing process and supply chain to deliver a superior product.
"ICON's new composite facility in Mexico is central to the improved production strategy we announced this May," said ICON CEO and Founder Kirk Hawkins. "By bringing composite fabrication in-house, we will be able to ensure that components meet ICON's strict quality and cost standards while also allowing us to more rapidly implement changes as we continue to improve our processes. As a result, we will improve the efficiency of the manufacturing process and supply chain to deliver a superior product."
ICON's VP of Manufacturing, Thomas Wieners, previously oversaw the setup and then operation of Bombardier Recreational Products' (BRP) facility in Querétaro, Mexico, which produces Sea-Doo watercraft as well as Rotax engines and transmissions for Can-Am off-road vehicles. Prior to BRP, Wieners spent five years in various quality and manufacturing leadership roles at Mercedes-Benz.
"Manufacturing in Mexico is a powerful capability for a global industrial company, which many others in the aerospace, automotive, and powersports sectors have recognized for years," said Wieners. "Tijuana is ideal for ICON's needs because it is a rapidly-emerging industrial center with the infrastructure and skilled labor force, including composites and aerospace expertise, to produce the volume and quality of composites we need to meet the significant A5 demand. Tijuana's proximity to San Diego also reduces the time and cost to ship components to ICON's aircraft assembly facility in California."
Once fully operational, the facility will employ more than 1,000 people. ICON joins the ranks of global manufacturing companies with facilities in Mexico, including Gulfstream, GE, BRP, Polaris, Audi, Ford, and many others.
In parallel with the construction of the new composite manufacturing facility, ICON has continued to build A5s at a low rate. The 12th A5 was recently delivered to a customer and will also be operated for training at ICON Flight Centers (IFCs). The company expects to complete a total of approximately 20 A5s in 2016, all of which will be operated at IFCs. The first IFC opened in Vacaville, California this summer. Approximately 30 deposit-holders have completed training there so far.
The East Coast ICON Flight Center (IFC-East) will open later this year in Tampa, Florida and the first A5 arrived last week at Tampa's Peter O'Knight Airport. A third IFC in Texas is slated for early next year. While priority is given to ICON customers for training, ICON flight training and demos are open to the general public as well.