Flight Training
Flying Made Easy
The A5 is the perfect airplane to get your feet wet. Learn to fly and earn your Sport Pilot License in just a few months or transition to the A5 in a just a few days with our land and seaplane transition courses.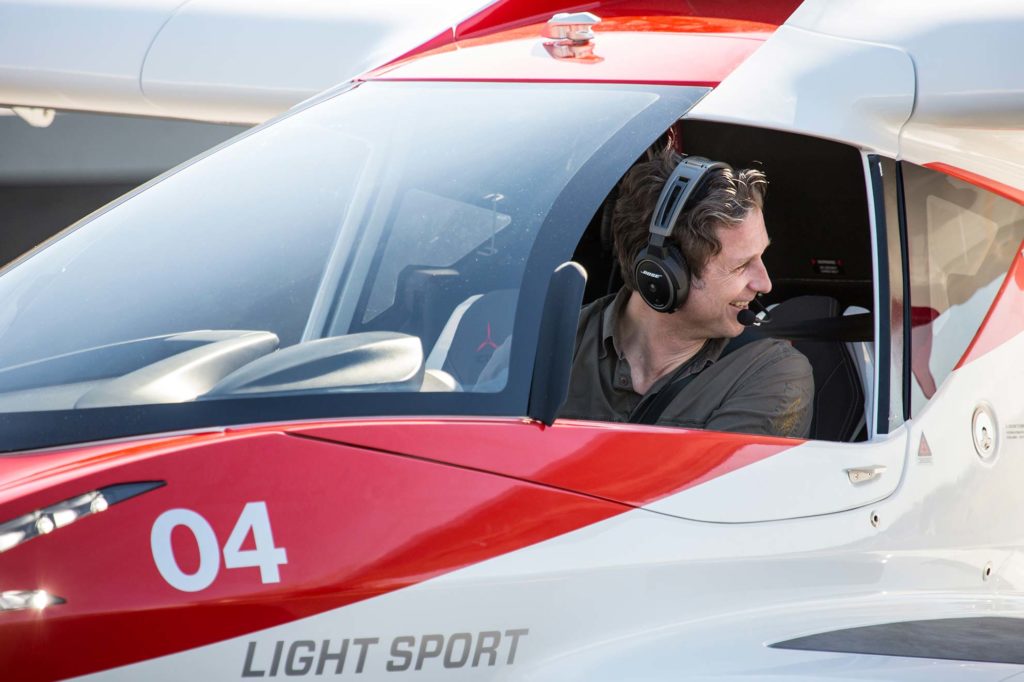 Not yet a pilot
The ICON A5 is designed to be easy to fly, extremely safe, and a lot of fun. If you're not a pilot already, the ICON Sport Pilot course is designed to give you the confidence you need to safely fly the A5 in its unique operating environment.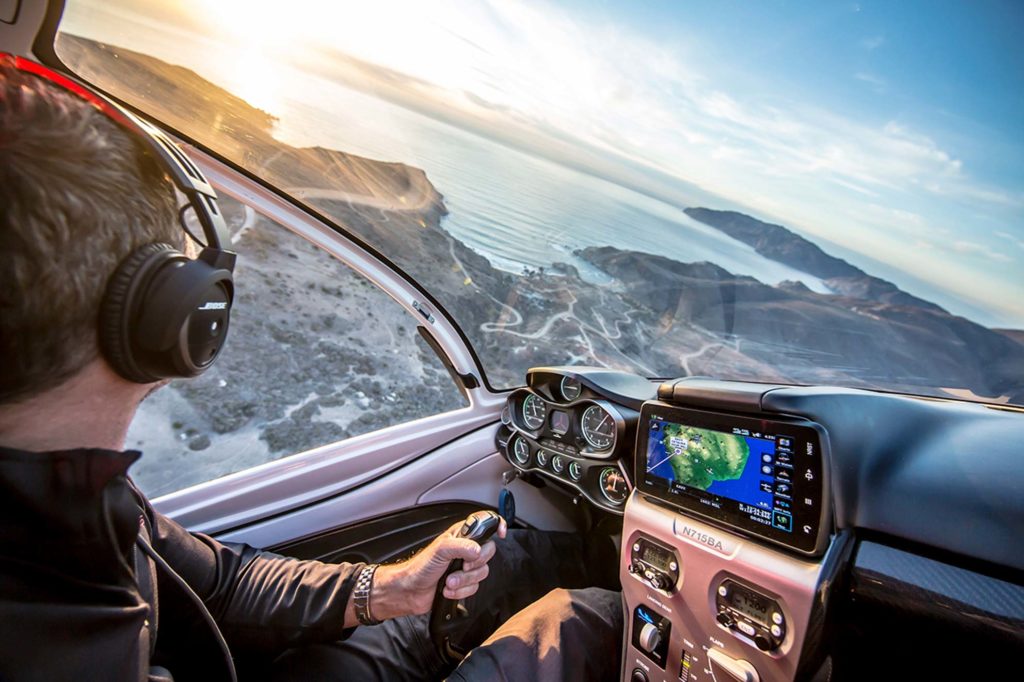 Already a pilot.
If you're already a Sport Pilot or above, ICON and our flight training partners across the United States offer two transition courses depending on your previous experience. TX-S if you already have a water endorsement or seaplane rating, and TX-L if you don't.
SFI
Sport Flying Introduction
---
A 1 hour introduction to sport flying in the ICON A5.
Flight Time 1 hour (approximate)
SPL
Sport Pilots License
---
A complete training course for aspiring pilots. The end qualification will be the Sport Pilot Certificate with endorsement for LSA-ASES.
Flight Time 20 hours (FAR min req'd) + 7 hours (est. LSA-ASES)
SFI
Sports Flying Introduction
---
A 1-hour introduction to sport flying in the ICON A5.
Flight Time 1 hour (approximate)
TX-L
Transition Landplane
---
Transition course for certified landplane pilots who do not hold privileges for seaplanes. Pilots will be endorsed for LSA-ASES.
Flight Time 8 hours (estimated)
TX-S
Transition Seaplane
---
Transition course for certified pilots who hold rating privileges for seaplanes. Pilots will be qualified for aircraft checkout and sign-off.
Flight Time 4.5 hours (estimated)
---
Training Locator
No matter where you are in the country, chances are there is an ICON Flight Instructor or Authorized Training Partner located nearby. All instructors have completed training with ICON in the A5, so you can be confident that you're getting the best experience and you'll be able to enjoy everything the A5 has to offer.
---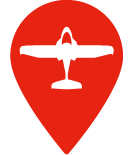 A5 Flight Center
Has an A5 on Premises

A5 Flight Centers have at least one A5 on-site and are staffed by CFIs that have completed the A5 Instructor Course. Other flight centers across the US have been established by training partners to provide initial, transition and recurrency training in the A5 to owners, and also may provide training and rental services to other customers as well. Contact one of these flight schools for a one-flight Sport Flying Introduction (SFI) today.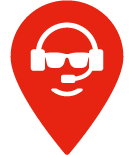 A5 Instructor Pilot
Does Not Have an A5

A5 Instructor Pilots are CFIs that have completed the A5 Instructor Course, which is taught by ICON company standardization instructors and recognized by insurance underwriters. These instructors typically do not own an A5 themselves, but are independent and engaged by owners for everything from initial flight training to A5 currency and proficiency training.
---
A5 Flight Instructor
Are you an independent CFI with your seaplane rating and want to teach in the A5? Become an instructor in our nationwide network with our week-long instructor training course.
ICON Flight Training Network
Do you have a flight school and want to partner with ICON to teach in the A5? Become a partner in the ICON Flight Training Network and build your business by teaching future ICON owners and sport flying enthusiasts. After completing our instructor course, your school or flying club will be an extension of the same world-class program ICON has built from the ground up. We'll teach you and your team everything you need to instruct A5 pilots in your own schoolhouse or facility.
Learn From Those With the Right Stuff
ICON Flight Instructors are the best of the best. Your instructor will be responsible for your safety and ICON applies its rigorous standards when it comes to picking who will teach you. Fighter jets. Gliders. Experimentals. Amphibians. Our team has flown them and trained people to fly them.
Training Curriculum
ICON Flight Training was designed from the ground up to change the way people learn to fly. Proprietary training materials form the backbone of the curriculum and differentiate ICON student pilots before they ever set foot in the cockpit.
Learn More About Training in the ICON A5
---
Recent Training Posts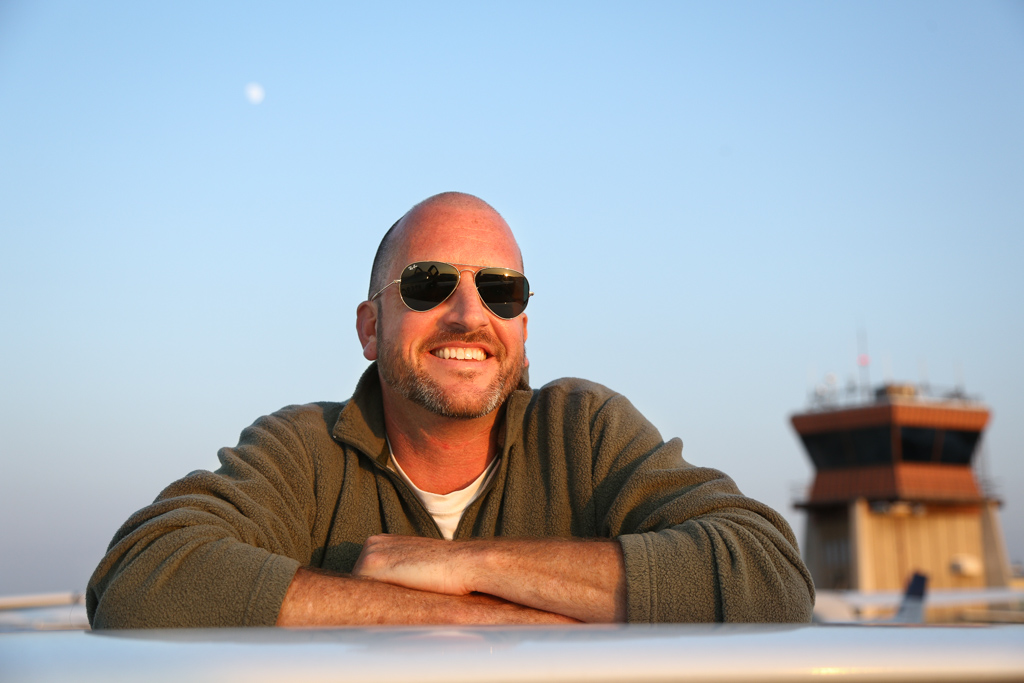 Jason Miller, host of The Finer Points aviation podcast., is a 2-time CFI of the year and is one of the most prominent flight instructors in the United States. Since both ICON and Jason promote Adventure Flying, we asked Jason for his perspective on how he teaches adventure flying safely.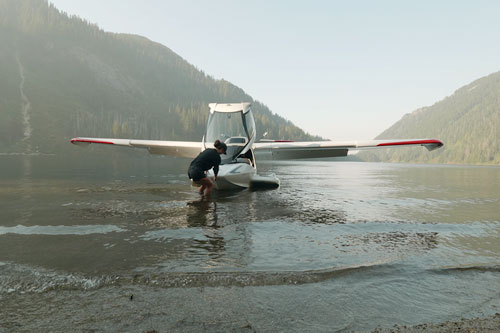 An A5 Flight Instructor recently flew to one of the most popular seaplane destinations near Seattle. Watch how she planned her trip and approached a new area.
---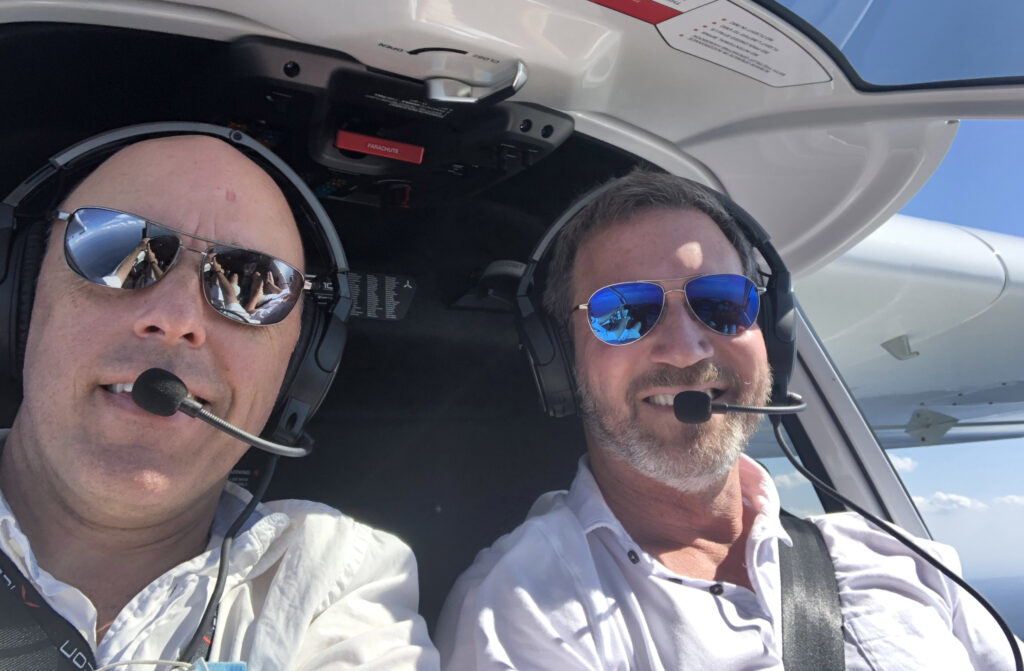 Meet Malcolm Dickinson, one of our A5 Instructor Pilots based out of the NY area with over 20 years of seaplane experience.
---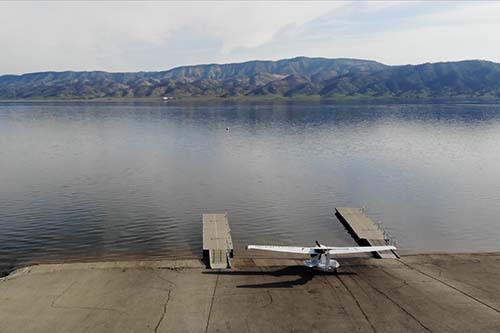 Glassy water can present challenges for even the most seasoned seaplane pilot. In this video, we detail the safety procedures ICON recommends for approaching this condition.