A5 Owner Flight Training
Learn to Fly Your ICON A5
Whether you're learning to fly an amphibious seaplane on the water or have never flown before, the A5 is the perfect airplane to get your feet wet.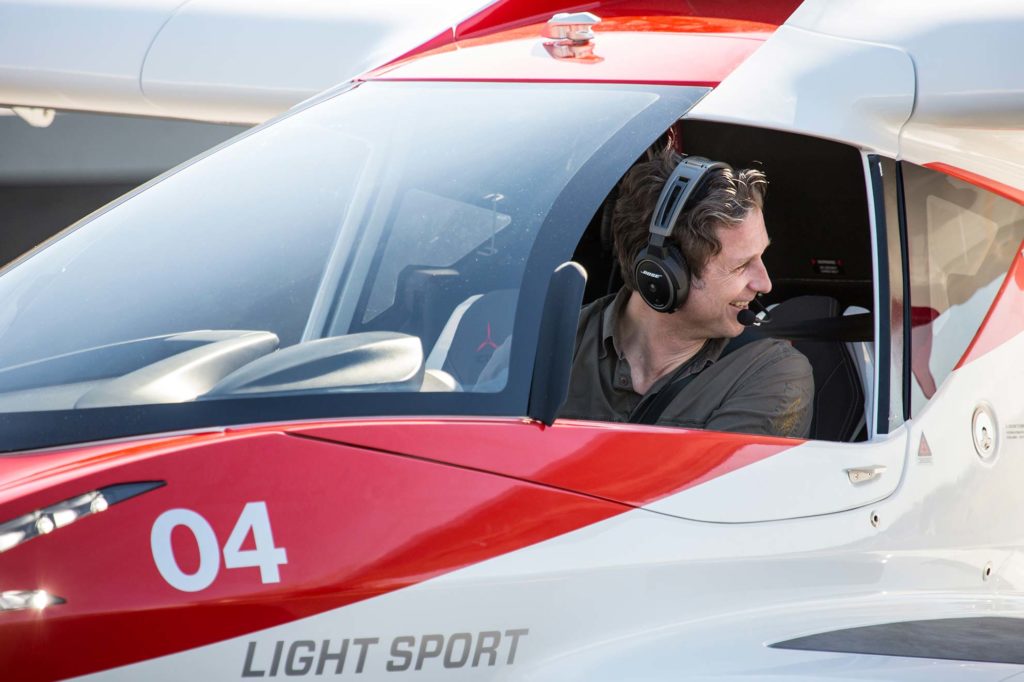 Not yet a pilot
The ICON A5 is designed to be easy to fly, extremely safe, and a lot of fun. If you're not a pilot already, ICON has made obtaining your Sport Pilot or Private Pilot license through an ICON Flight Training Partner as seamless as possible, so you can learn to fly your A5 before or after you take delivery.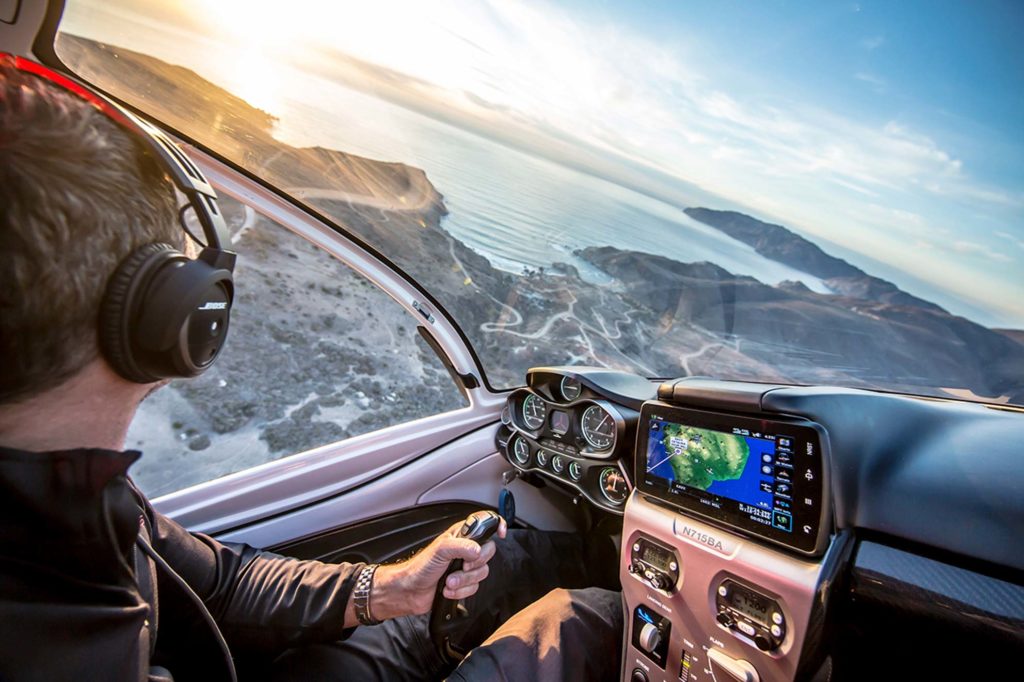 Already a pilot
If you're already a Sport Pilot or above, ICON and the ICON Flight Training Network across the U.S. offer two transition courses for owners, depending on previous experience. Transition Seaplane (TX-S) if you already have a water endorsement or seaplane rating, and Transition Land (TX-L) if you don't.
---
Flight Training Options
Choose Your Own Adventure
As a new or soon-to-be ICON A5 owner, you've got options when it comes to completing your transition training in the A5. Choose what works best for you.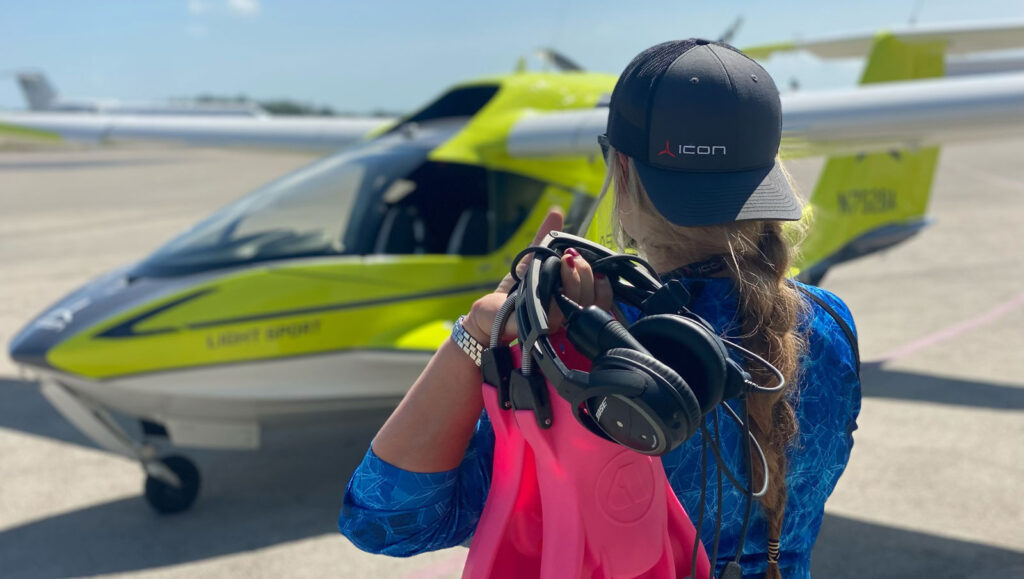 Complete your Transition Training at our ICON Flight Center in Tampa, FL
Sport pilots and above can complete transition training (TX-S or TX-L) with a Company Instructor Pilot at our flight center in Tampa, FL. Located at Peter O'Knight Airport, this option is great for owners who live in the southeast and may also be considering using ICON's Service Center in Tampa for scheduled maintenance.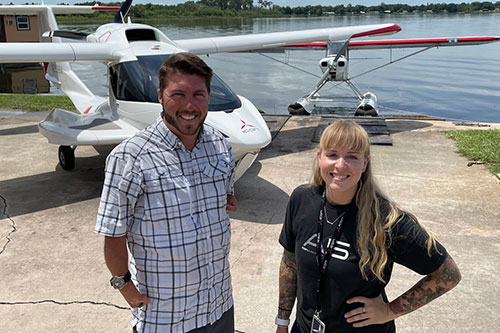 Train with an ICON Flight Training Partner
Looking to complete your A5 transition training prior to your delivery? Or maybe you need to complete or finish your sport or private license? ICON has flight training partners throughout the U.S. that offer training for owners while they are waiting for delivery of their aircraft. View the complete list of ICON Flight Training Partners here.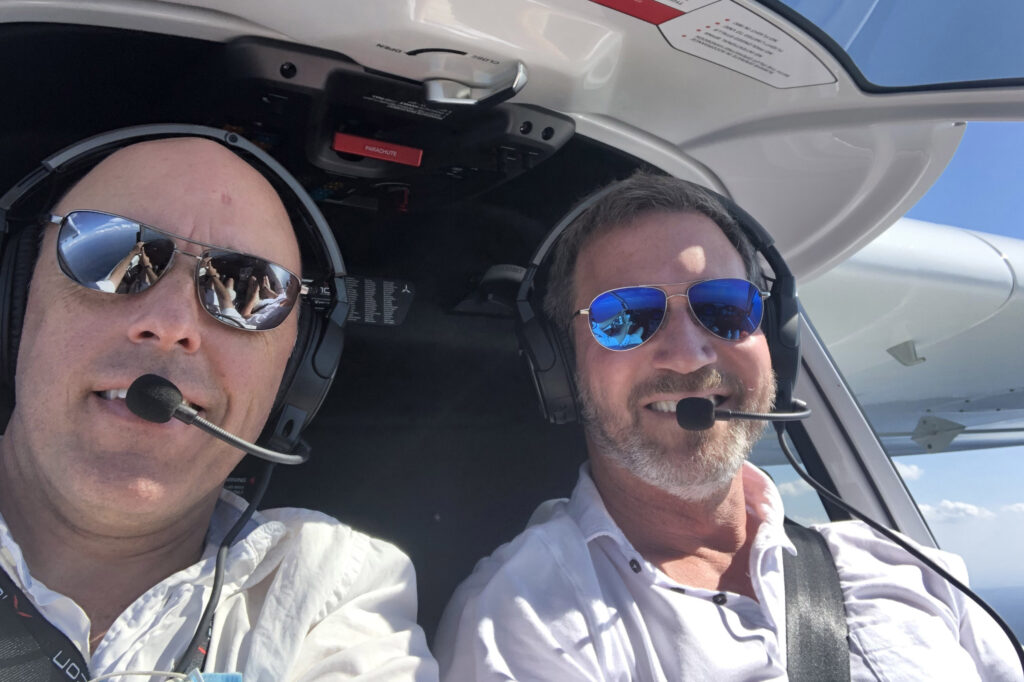 Train with an A5 Instructor Pilot Near You
A5 Instructor Pilots (also known as ICON Authorized Flight Instructors or "IAFIs") are individual CFIs that have completed the A5 Instructor Course taught by company standardization instructors. They are located across the country and offer primary training, transition training, mentor flights, and proficiency training. Please see the locator map below.
Training Locator
Find an A5 Instructor Pilot Near You
Chances are that between the ICON Flight Center in Tampa, FL, and the many other schools and CFI's that make up the ICON Flight Training Network, there is an ICON Flight Training option near you. Note: Individual A5 Instructor Pilots (IAFIs) may not have access to an A5 and might need to be added to your A5 insurance policy to conduct training in your airplane.
British Columbia
Peter "Randy" Hanna
CYCD, Nanaimo Airport
Nanaimo B.C.
iconcanadatraining@gmail.com
California
Parker Blacksten (Land-only IAFI)
3301 Airport Dr.
Torrance, CA 90505
(310) 592-6915
parkerblacksten@gmail.com

Kaylee Brown
KEMT, San Gabriel Valley Airport
El Monte, CA 91081
kaylee.brown@iconaircraft.com
Jenny Martin
Palm Springs Airport
Palm Springs, CA
skymar@mac.com

Channel Islands Aviation
305 Durley Avenue
Camarillo, CA 93010s
(805) 987-1301
cia@flycia.com
Connecticut
Anthony Debany (DPE)
KDXR, Danbury Municipal
Watertown, CT 06795
tdebany@gmail.com

Malcolm Dickinson
KHPN – Westchester County, NY
Stamford CT 06902
malcolm@malcolm.cc
Florida
Jason Depew
KTPF, Peter O. Knight
Lithia FL 33547
jason@hydroplaneaerospace.com
Julian Friel
7201 S. Airport Rd. Unit 604
Pembroke Pines, FL 33023
jj.friel@outlook.com
(210) 551-5510

Robert Magee
Everglades Airpark
Everglades City, Florida 34139
rmagee@preferredaircraft.com

Elina Lunin
Sarasota Airport
Sarasota FL 34243
elinalunin43@gmail.com

Dana Holladay
KCRG, Craig Airport
Jacksonville FL 32225
dana@holladayaviation.com

Hunter Sinclair
KGIF. Winter Haven
Lake Wales FL 33859
huntersinclair@centurylink.net

Benjamin Shipps (DPE)
KGIF. Winter Haven
Winter Haven FL 33881
info@jackbrownsseaplane.com

Abbie Kellett
KGIF, Winter Haven
Auburndale FL 33823
kellettaviation@gmail.com

Joanna McPherson
KTPF, Peter O'Knight
mcphersonjoannar@gmail.com
Aviator Zone Academy
Felipe Santiago (IAFI)
Juan Pineda (Land-only IAFI)
KTMB, Miami Executive Airport
14150 SW 129th St, Miami, FL 33186
305.306.7416
Keith West
Rex Air
304 Citation Point
Naples, FL 34104
(239) 649-8822
Danielle Fernandez
KFXE, Fort Lauderdale Exec
209-743-3142
daniellefernandez0809@gmail.com

Phil Schwan
408-466-5270
phil@off.net

Illinois
Emily Harrison Ross
KPWK – Chicago executive
Downers Grove IL 60516
Emily.harrison.ross@gmail.com
Louisiana
Nico Eymard
Southern Seaplane
Coquille Road, Belle Chasse, LA 70037
npeymard@gmail.com
Massachusetts
Greg Bongiorno
KEWB, New Bedford Regional
Marion MA 02738
greg@lowaltitudeadventures.com
Tyler Gomes
KEWB, New Bedford Regional
Marion MA 02738
Tyler48@Comcast.net
Maryland
Frederick Flight Center
330 Aviation Way, Unit #E
Frederick MD, 21701
(240) 529-5500
frontdesk@frederickflightcenter.com

Michigan
Giving Wings Aviation
1170 Airport Access Rd
Traverse City, MI
231.943.2033
Minnesota
Ken Reily
KANE, Anoka County – Blaine Airport
Minneapolis MN 55415
ken@twincitiesmalibu.com
Montana
Perry Brown (DPE)
Glacier International Airport (GPI)
(406) 249-3637
plb.cfii@gmail.com
New Jersey
Larry Higgins
KSMQ Somerset Airport
Lebanon NJ 08833
Larry@stateinfoservices.com
Ohio
Richard Perry
KLUK, Lunken Airport
Batavia OH 45103
perryrich32@gmail.com
Jay Hand
KLUK, Lunken Airport
Cincinnati OH, 45208
jhand.fdog@gmail.com
Puerto Rico
Roberto Molina
TJIG, San Juan/Fernando Luis Ribas
Bayamon PR 00959
rmolina@millionair.com
South Carolina
John Staines
KUZA Rock Hill, SC / Greater Charlotte
Clover SC 29710
john.staines@gmail.com

Greenwood Aeronautical
322 Terminal Road
Greenwood, SC
864.942.9634
Texas
Patrick Arnzen
4600 Jimmy Doolittle Dr
Addison, TX 75001
972.735.9099
Ray Heineman (Land-only IAFI)
(832) 628-4117
rgheineman@comcast.net
11602 Aerospace Ave
Houston, TX 77034

Eric Seller
KDWH, David Wayne Hooks
Houston TX 77044
seller282@yahoo.com

Brint Hlavaty
RYW,Lago Vista
Lago Vista TX 78645
brint.hlavaty@gmail.com
Virginia
Jason Grieff
W91, Smith Mountain Lake
Moneta VA 24121
seaplanepirate@me.com

Michael "Mike" Pearson
KEZF, Shannon Airport
Colonial Beach VA 22443
mapsr@aol.com

Bruce Holmes
KJGG, Williamsburg-Jamestown Airport
Williamsburg VA 23188
Bruce.Holmes@ICONICSeaplanes.com
Washington
Lauren Herbert
Norman Grier Field
Kent, WA 98042
laurenh786@gmail.com
Neil Cahoon
Camas, WA 98607
neilcahoon@comcast.net
360-600-0239

Ron Hubble
NW Flight Service
6133 E Rutter Ave
Spokane, WA 99212
ronald.w.hubble@gmail.com
(509) 954-3246

Luke Christian
KBFI, Boeing Field
Seattle WA 98118
dhc2floatflyer@gmail.com
---
Course Structure
What to expect
No matter which training option you choose, ICON Flight Training was designed from the ground up to change the way people learn to fly. Proprietary training materials and our course structure form the backbone of the curriculum and differentiate ICON student pilots before they ever set foot in the cockpit.
Learn From Those With the Right Stuff
ICON Flight Instructors are the best of the best. Your instructor will be responsible for your safety and ICON applies its rigorous standards when it comes to picking who will teach you. Fighter jets. Gliders. Experimentals. Amphibians. Our team and partners have flown them and trained people to fly them.