ICON's Transition Landplane Course (TX-L) teaches seaplane and amphib flying best practices
After earning her Private Pilot's License a year or so later, Kellee continued her airborne adventures, this time at the controls, but landing a seaplane by herself on the water was something she never dreamed of…
…until she discovered Adventure Flying in the ICON A5.
ICON invited Kellee to Company Headquarters in Vacaville, CA to punch her seaplane ticket and take her experience as a pilot to the next level in our Transition Landplane Course (TX-L).
ICON Flight Instructors have hundreds of hours teaching pilots of all abilities how to safely navigate the dynamic water flying environments and low-level altitudes native to the A5. Kellee's experience going through the 4-day transition course offers a first-hand look at training at an ICON Flight Center.
What does landplane transition training entail?
ICON's TX-L course begins with roughly 3 hours of ground training, where aircraft systems, operating procedures, and safety features are discussed in detail. Ground training also includes an introduction to water operations. After a short break for lunch, the instructor and pilot brief the first flight and then take to the sky— and the lake—to practice landing on the water for the first time.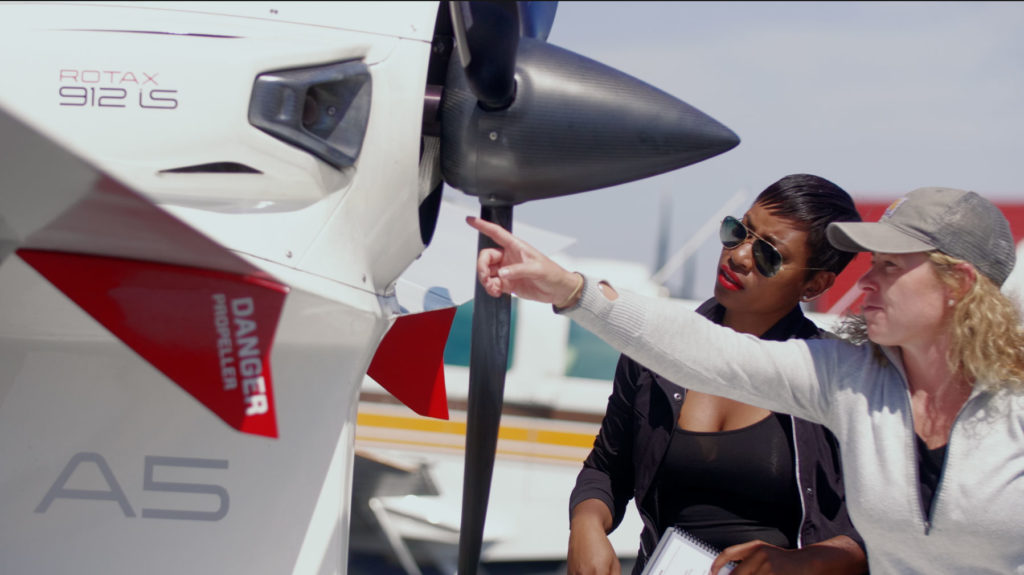 "I'll be honest, I was a bit intimidated to land a plane on the water at first. But after doing a couple of landings, I was able to understand the capabilities of the A5 aircraft. I told myself 'I am a pilot. You can do this.' And now, I feel like I've unlocked a world of adventures I never knew existed."

– Kellee Edwards on her initial reaction to learning how to fly a seaplane and the ICON A5
The next several days of training are spent reinforcing the basics and introducing advanced water operations (rough water landings, glassy water landings, step taxiing, beaching, ramping). The pace of training and progression through the syllabus depends on the proficiency of the student. When ready, the student has a check ride with a senior ICON Flight Instructor where they demonstrate proficiency of all maneuvers and are given a seaplane endorsement in their logbook to fly the ICON A5.
Always wanted to fly or own a seaplane?
If you have an interest in learning to fly a seaplane or an amphibious aircraft such as the A5, or are looking for a seaplane for sale, visit the flight training and ownership sections on the ICON website to learn more. ICON Flight Training welcomes pilots and aspiring pilots of all skill levels. The only prerequisites for A5 owners or future owners to train with ICON (aside from standard FAA requirements) are a desire to continuously improve and a passion for exploring and seeing the world in a new way.
Watch a recap of Kellee's training experience in the video below.
Interested in learning more about ownership and flight training? Contact us here.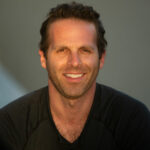 Paul is the Director of Marketing for ICON Aircraft. Before ICON, Paul was the Director of Video and Branded Content for Ranker, INC. and The Wrap. He was the host of Hulu's first original production, The Morning After, and co-developed Twitch.TV's first talk show, Game Talk Live. He is a private pilot based out of Pasadena, CA.