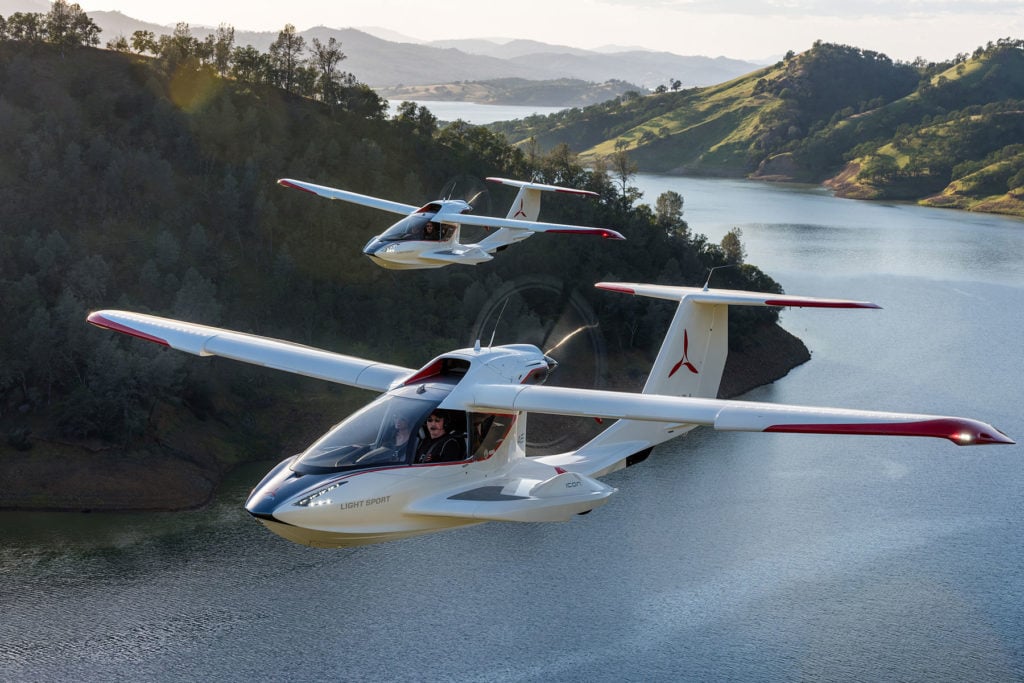 ICON Aircraft Founder and CEO Kirk Hawkins announced a new set of low altitude flying guidelines in an email to customers:
I wanted you to hear about this topic directly from me since A) it's near and dear to my heart for many reasons, and B) it's the essence of sport flying and the very reason the A5 was created in the first place. As those of you who have flown the A5 can attest, it is a truly special aircraft that will take you places and show you the planet in a way that few airplanes can. To fully appreciate the A5's capabilities and the amazing experiences it can offer, you will need some elements of low altitude flying. I want each one of you to be as prepared as you can for where this incredible machine can take you and the life adventures it will facilitate.
This week we are publishing ICON Low Altitude Guidelines. We have developed and tested them over the last few months and now they are incorporated in ICON Flight Training. Why is this important? There is little formal training required by the FAA or provided by traditional transportation-focused aviation training programs to adequately prepare you for low altitude flying. Given this, our goal is to take a proactive, leadership role in the flight training process and we have developed our own low altitude guidelines from lessons learned over decades of military, seaplane, and bush flying. In addition to incorporating these guidelines into our current training programs, we will also be developing advanced low-altitude training courses for those who want even more skills in this unique environment.
I urge you to read these guidelines in the link below and welcome your feedback should you have any. As a part of ICON's commitment to continuously improve our practices, this will evolve over time. All of you who end up going through ICON training will be exposed to these as well. You're going to have the time of your life in the A5. I want you to also be at your best while doing it.
Read the Low Altitude Guidelines
I look forward to flying on your wing.
Kirk