ICON Aircraft
Company Mission
ICON Careers
Do you want to change the world?
Leadership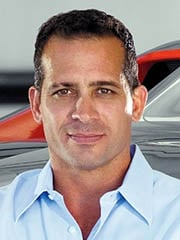 Before graduating from Stanford Business School in 2005 and founding ICON, Kirk flew F-16s in the U.S. Air Force and 767s for American Airlines. Prior to the USAF, he worked in both aviation and aerospace engineering most of his early career. After earning his BS in Mechanical Engineering from Clemson University, he was the Director of Engineering at an aerospace contractor before returning for his Masters in Engineering from Stanford University in 1995, specializing in manufacturing. Kirk grew up racing motocross and has been an avid sport and flying enthusiast for 25 years. He has built and flown ultralight and experimental aircraft, and has logged nearly 1000 skydives. Kirk is also a seaplane instructor pilot with hundreds of hours bush flying in Alaska. Today he is an active snowboarder, wake-boarder, and SCUBA diver, as well as a devoted member of the Big Brothers and Big Sisters of America for more than 10 years.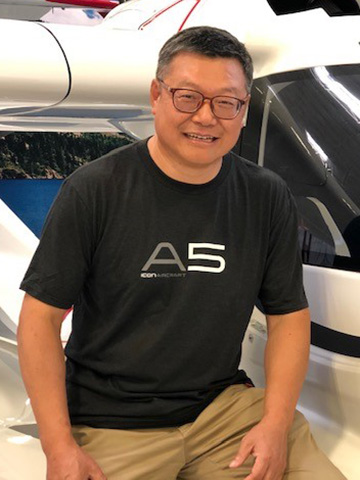 Jason serves as ICON's President and has more than 30 years of engineering and management experience in the manufacturing and software industries. He has deep experience in the R&D process, hands-on experience in product development from inception to delivery, and a proven track record of creating high performing teams. Prior to joining ICON, Jason worked at EMC and OpenText as Head of Cloud Platform Engineering & Operations. He holds a PhD in Mechanical Engineering from Queen Mary University of London and an MS and BS in Mechanical Engineering from Shanghai Jiao Tong University.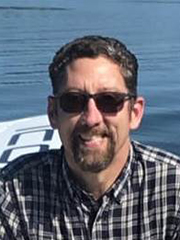 VP, Engineering
Todd Bevan
Todd Bevan leads ICON's engineering team, as well as the certification and research and development teams. As a member of the executive team, Todd brings nearly 30 years of diverse Aerospace Engineering experience, working on aircraft such as the Beech Starship, the Lancair Columbia, the Lockheed-Martin F-35, and the Epic Aircraft E1000. Todd graduated with honors from The Wichita State University with a bachelor's degree in Aeronautical Engineering.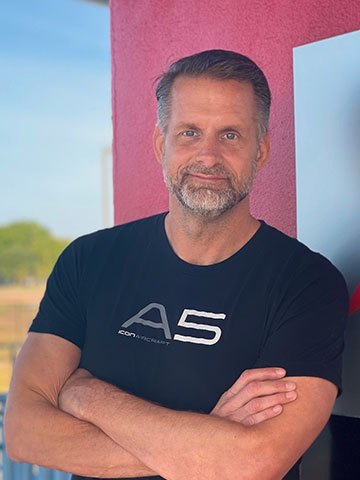 VP, Sales, Marketing, Flight Ops & Owner Experience
Warren Curry
Warren Curry leads ICON's Sales, Marketing, Flight Operations, and Owner Experience teams. Warren joined ICON in 2017 and has held several roles during his tenure including Director of ICON Flight Center Tampa, Director of Sales, East Region, and Sr. Director of ICON Sales. Warren retired from the United States Marine Corps after 22 years of service. While on Active Duty, he flew the AH-1W and the MV-22B and was Commanding Officer of an MV-22B squadron. He also spent several years working in Special Operations. Warren holds a bachelor's degree in Accounting from John Carroll University and a Master's Degree in Strategic Studies from the US Army War College.

ICON Production
With a composites facility located in Tijuana, Mexico and a final assembly facility located in Vacaville, CA, ICON production is up and running. For an inside look at ICON Manufacturing, watch our Composite and Final Assembly videos.
A Product of Passion
Production Facility Tours
ICON's Vacaville, CA production facility is open to deposit holders and owners by appointment only. Contact a Product Specialist to schedule your visit.
Commitment to Quality
Icon Aircraft will provide unparalleled customer purchasing and support experience through a commitment to quality, innovation, on-time delivery, dedication, with service and support second to none. Continuous improvement and product development will be achieved through employee investment and recognition. ICON will continue to build a workforce with the knowledge and skills to deliver the ultimate experience in Light-Sport Aircraft ownership, focused on getting it right the first time, every time.
Fly on our Wing
ICON is building partners across the country. Join our mission to spread the excitement of adventure flying.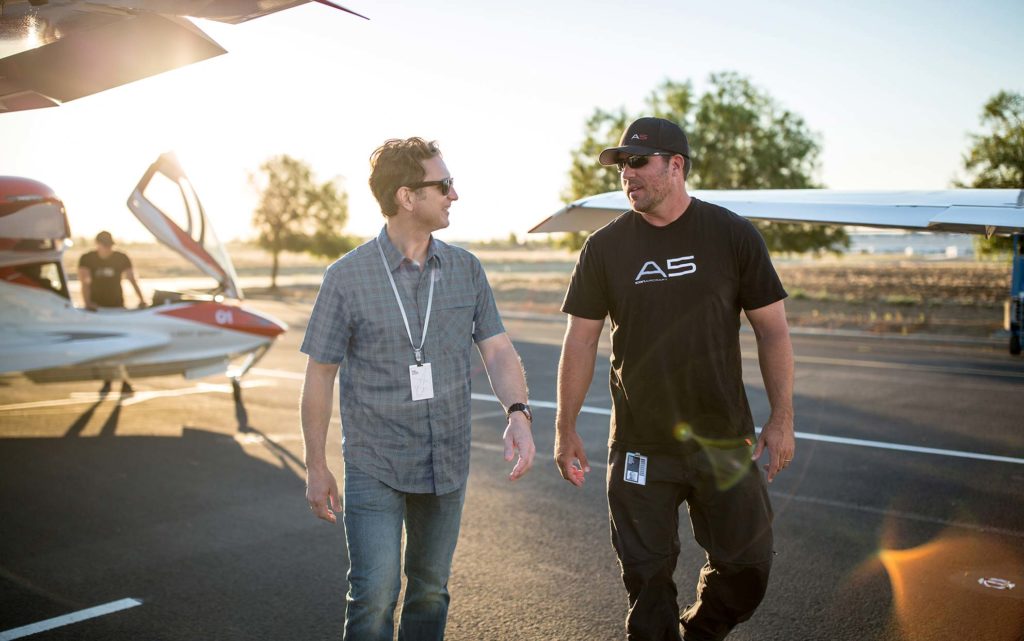 Partner with ICON
Join our growing network of world-class Aircraft Service and Flight Training partners.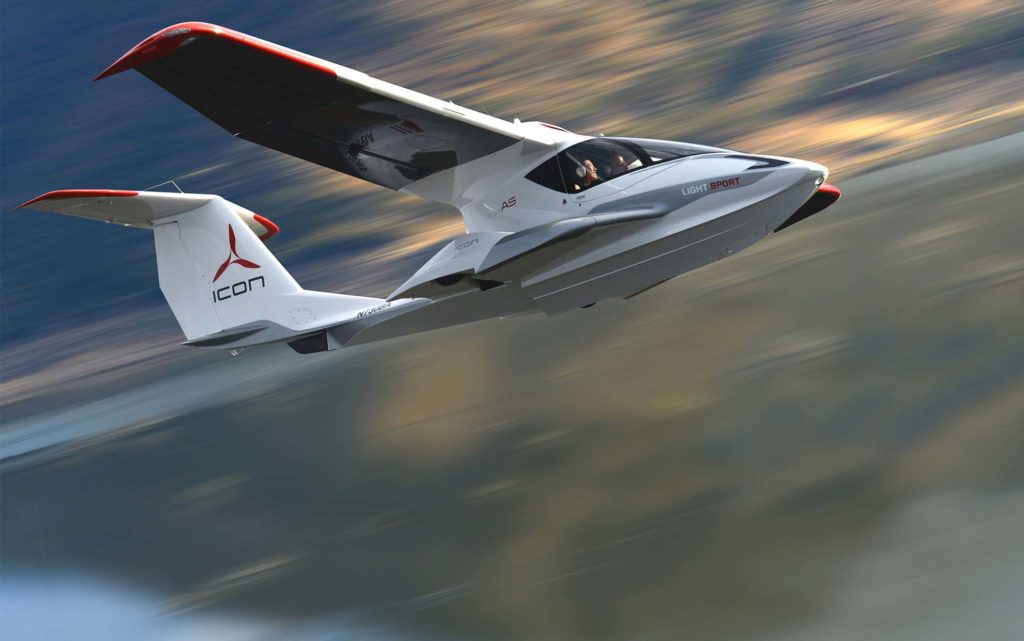 Invest in ICON
If you are an accredited investor and you'd like to be considered for future investment opportunities, please contact us.
Stay Updated with ICON News