ICON Aircraft
Company Mission
ICON Careers
Do you want to change the world?
Leadership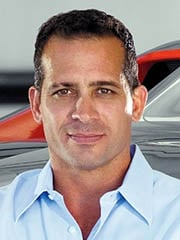 Before graduating from Stanford Business School in 2005 and founding ICON, Kirk flew F-16s in the U.S. Air Force and 767s for American Airlines. Prior to the USAF, he worked in both aviation and aerospace engineering most of his early career. After earning his BS in Mechanical Engineering from Clemson University, he was the Director of Engineering at an aerospace contractor before returning for his Masters in Engineering from Stanford University in 1995, specializing in manufacturing. Kirk grew up racing motocross and has been an avid sport and flying enthusiast for 25 years. He has built and flown ultralight and experimental aircraft, and has logged nearly 1000 skydives. Kirk is also a seaplane instructor pilot with hundreds of hours bush flying in Alaska. Today he is an active snowboarder, wake-boarder, and SCUBA diver, as well as a devoted member of the Big Brothers and Big Sisters of America for more than 10 years.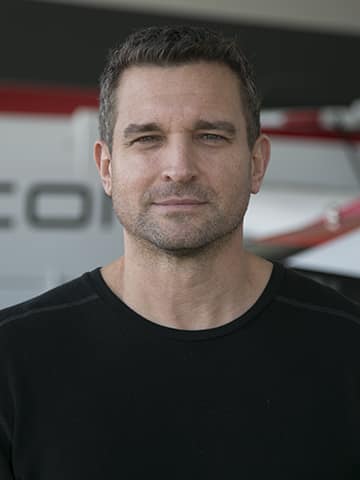 EVP, Business Development & Owner Experience
David Crook
David Crook leads ICON's revenue generating functions, including Sales, Marketing, Service and Flight Operations. As a founding investor and CFO, David has been part of the executive team leading ICON through every phase of its extraordinary growth. David's diverse background includes manufacturing management at General Electric and commercial finance at GE Capital and CW Capital. Prior to running Revenue at ICON, David led the Finance and Business Development Departments. He holds a bachelor's degree in Mechanical Engineering from Clemson University and an MBA from UCLA.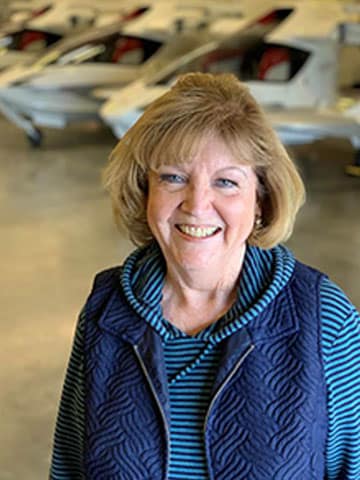 VP, Human Resources
Tina Rulo
Tina Rulo serves as ICON's Vice President of Human Resources. As a member of the executive team, Tina brings more than 20 years of Human Resources experience to her role. Prior to joining ICON, Tina ran her own consulting practice for eight years. Her clients were small to medium high-tech companies in California and New Mexico. She also served as VP, Human Resources for companies such as Eclipse Aviation, Hyperion Solutions and VLSI Technology. In these companies she was responsible for all aspects of HR and managed a worldwide team of HR professionals. Tina's areas of expertise include compensation, benefits, organizational development, talent acquisition and executive coaching.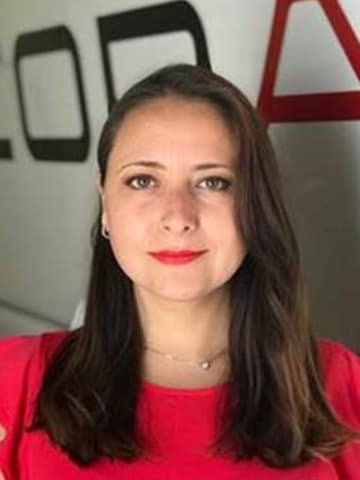 VP, Operations
Verónica Rubio Malo
Verónica Rubio Malo serves as ICON's VP of Operations and Head of Manufacturing. As a member of the executive team, Verónica is responsible for managing the Manufacturing and Supply Chain functions, overseeing production facilities in the U.S. and Mexico. Prior to joining ICON, she worked in serial production multicultural environments for fifteen years, holding leadership and operations roles in variety of industries, including power sports. She has a bachelor's degree in International Business, a post graduate degree in Logistics & Supply Chain from ITESM Campus Querétaro and an MBA from La Trobe University in Australia.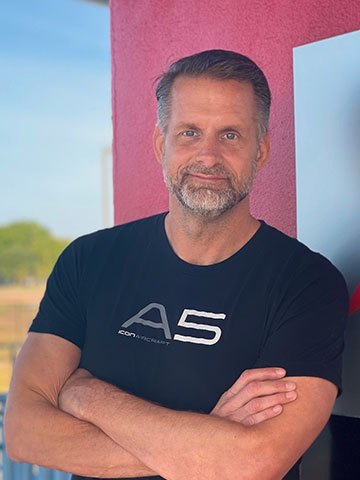 Sr Director, Sales, Marketing, Flight Ops & Service
Warren Curry
Warren Curry leads ICON's Sales, Marketing, Flight Operations, and Internal Service Support. Warren joined ICON in 2017 and has served in different capacities to include ICON Flight Center Director, Certified Flight Instructor, and Senior Director of Sales, East Region. Warren retired from the United States Marine Corps after 22 years of service. Warren was a Marine Corps pilot, flew the AH-1W and the MV-22B, served as a Commanding Officer, and spent several years in Special Operations. He holds a bachelor's degree in Accounting from John Carroll University and a Master's Degree in Strategic Studies from the Army War College.

ICON Production
With a composites facility located in Tijuana, Mexico and a final assembly facility located in Vacaville, CA, ICON production is up and running. For an inside look at ICON Manufacturing, watch our Composite and Final Assembly videos.
A Product of Passion
Production Facility Tours
ICON's Vacaville, CA production facility is open to deposit holders and owners by appointment only. Contact a Product Specialist to schedule your visit.
Commitment to Quality
Icon Aircraft will provide unparalleled customer purchasing and support experience through a commitment to quality, innovation, on-time delivery, dedication, with service and support second to none. Continuous improvement and product development will be achieved through employee investment and recognition. ICON will continue to build a workforce with the knowledge and skills to deliver the ultimate experience in Light-Sport Aircraft ownership, focused on getting it right the first time, every time.
Fly on our Wing
ICON is building partners across the country. Join our mission to spread the excitement of adventure flying.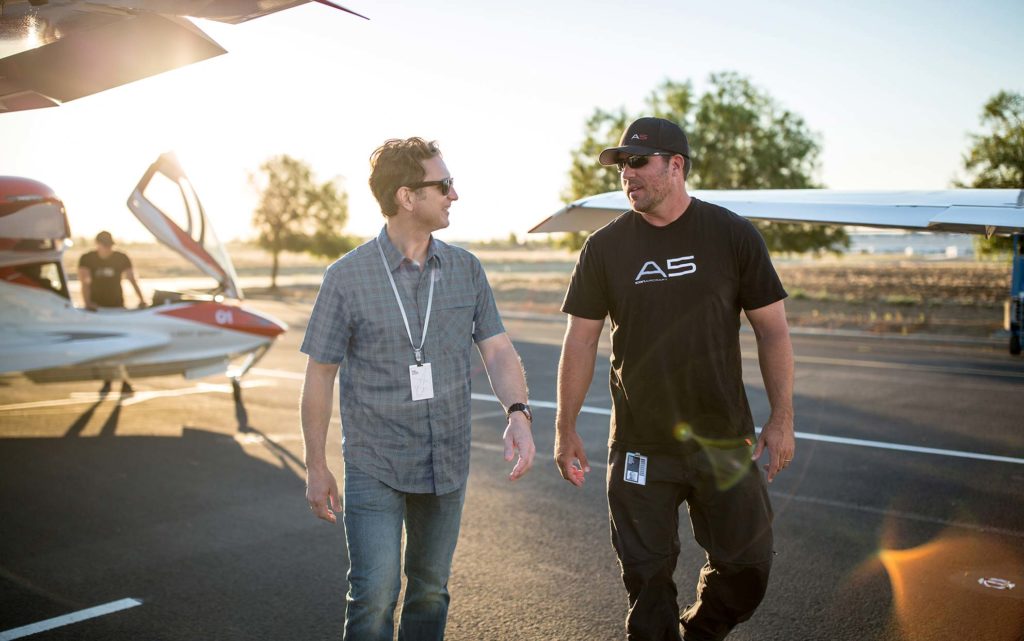 Partner with ICON
Join our growing network of world-class Aircraft Service and Flight Training partners.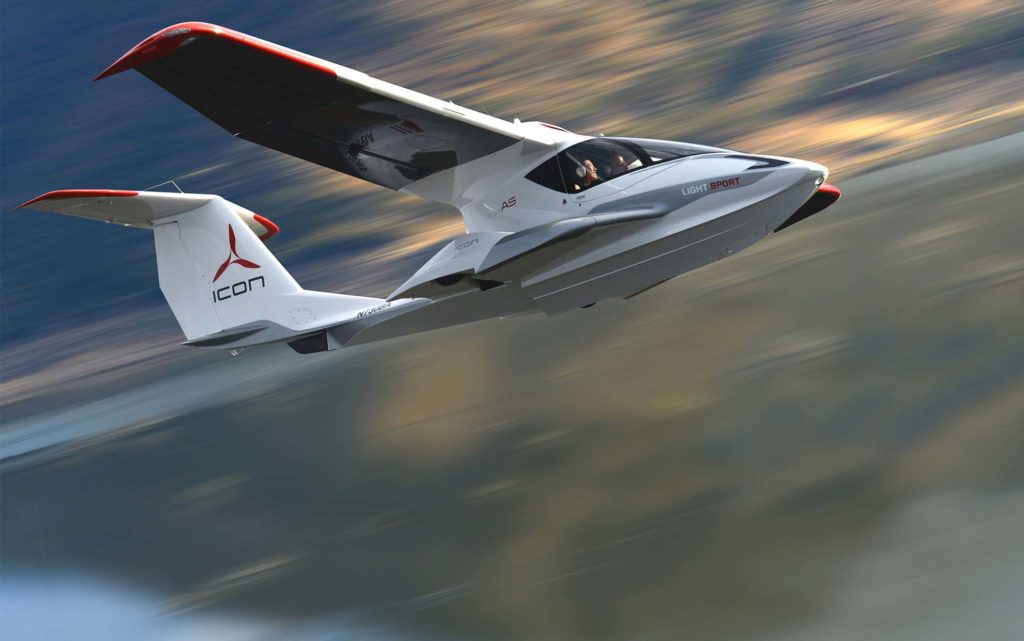 Invest in ICON
If you are an accredited investor and you'd like to be considered for future investment opportunities, please contact us.
Stay Updated with ICON News