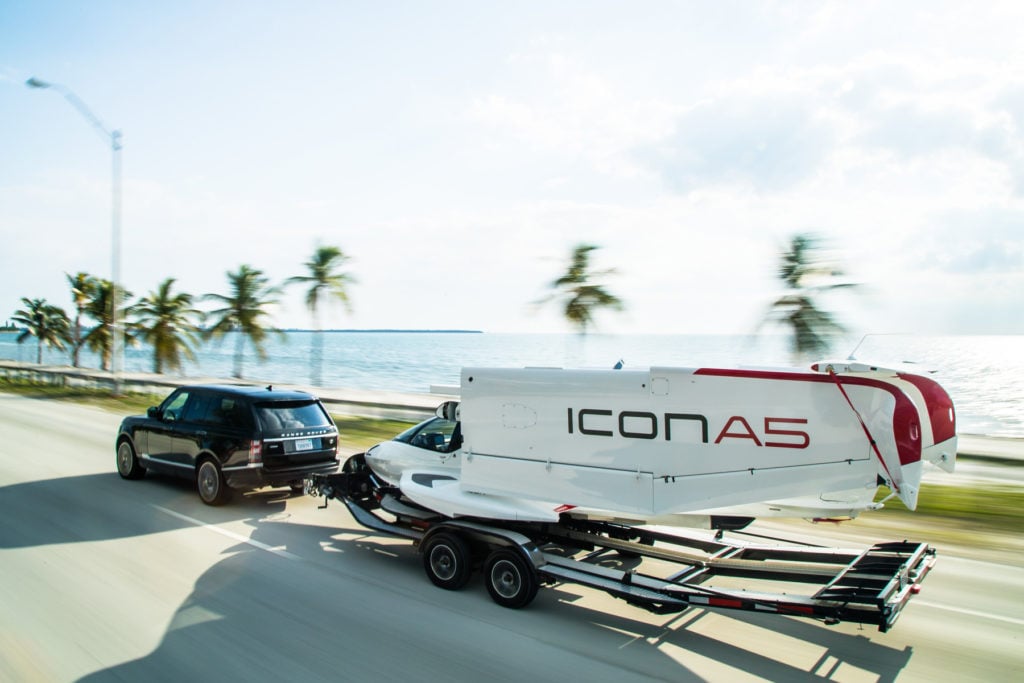 If you have been following ICON, you likely realize that 2017 was a challenging year for us. As we look forward, 2018 is setting up to be a year of progress and opportunity for our position holders. As such, I thought I'd give you a quick update, and do so with our usual candor:
Mission: No Changes. ICON's mission to bring the incredible romance and adventure of flying to those who dream about it is alive, well, and more real than ever. You can expect us to continue to fight through every challenge systematically-as we always have.
Production: Ramping. Building a great airplane and a great airplane company was far harder than I ever imagined. However, the production line is filling up, and we're delivering new A5s to customers. The manufacturing team is doing an outstanding job. Going from zero composite manufacturing capacity to a brand-new, 300,000-square-foot, state-of-the-art, carbon fiber aircraft structures manufacturing facility in a year was remarkable.
Sales: Accelerated Deliveries. Two factors have opened the door for many position holders. The higher price for the fully configured A5 is out of the price range for some position holders. In addition, 30% of our orders are international, and, for the near-term, A5 deliveries are only permitted within the U.S. Given these factors, our sales team is contacting all deposit holders, even those with high position numbers, to identify customers who are ready to buy now. If you can, let's go. If not, the option to hold your position or cancel still exists. Also, given the long list of deposit holders we must contact, if you know you're ready now, feel free to contact Sales to let them know rather than waiting for us to get to you.
A5 Financing: Available. Subject to applicable terms and conditions, it is available as low as $2,000 per month. Terms include 15-20 years amortization, 75-80% loan-to-value, and at a ~5% interest rate.
Training: Top Notch. Ranked in the top 10% of all flight schools by AOPA in 2017.
Demo Rides: More Locations. If you have not flown the A5 yet, you should. Schedule a demo ride at any of our facilities (Los Angeles, Vacaville, Tampa, and soon in Miami).
If you want to help us out, here's what I'd ask of you:
Help our Sales Team: As production is ramping, please be responsive when our Sales team reaches out, and work with them to help us slot those ready to take delivery this year.
ICON Advocate Program: The only thing better than flying in an A5 is flying in a group of A5s with your friends. You can help us grow the ICON Owners flying community by actively and selectively inviting other great folks to join the club. Advocates who do can earn up to $10,000 in training credits, accessories, or cash for referrals who buy an A5. We will be sending more information on this program later, but feel free to contact Sales to learn more or send us your referrals now.
Lastly, I wanted to thank you for remaining a loyal, committed member of the ICON family and vision. You're the reason we're here. Like I often remind our internal team who are in the trenches day to day: Nothing truly worth doing is ever easy.
Onward and upward,
Kirk