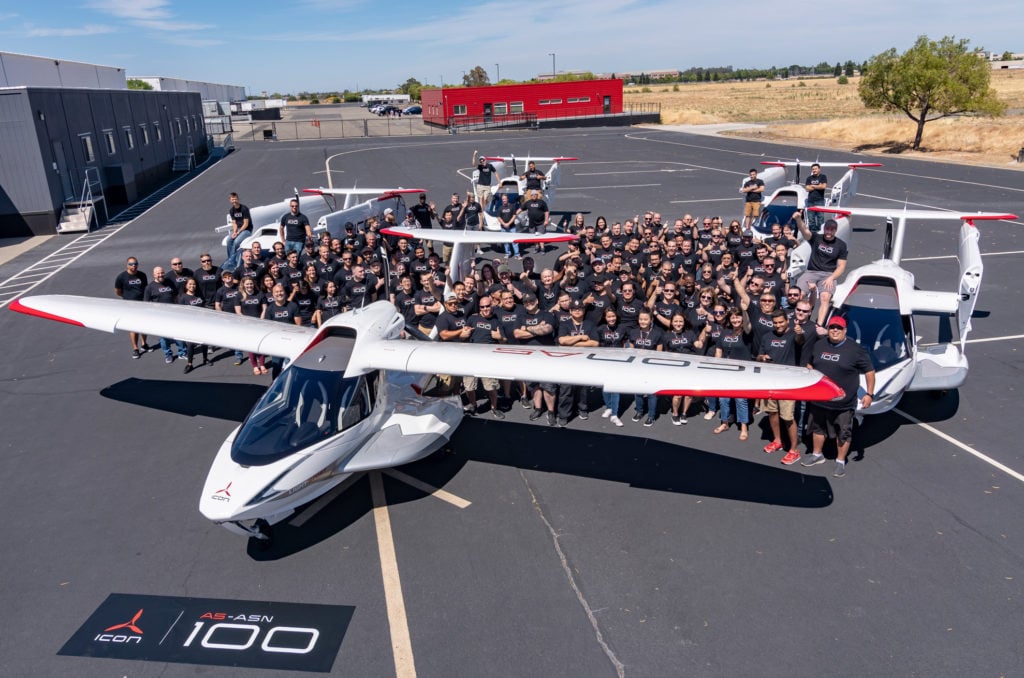 The ICON Aircraft Team in front of ASN-100 on July 01, 2019 in Vacaville, CA
Vacaville, Calif., – July 22, 2019 – ICON Aircraft today announced the completion of the 100th production ICON A5 Light Sport Aircraft. The milestone airplane is currently enroute to its new owner in Key West, Fla.
ICON's 100th production aircraft joins a growing fleet of A5's delivered to adventure-seeking owners throughout North America. The Company started delivering to customers in earnest in early 2018 and quickly became the #1 Light Sport Aircraft manufacturer in the world by the end of that year.
"Building 100 A5's is a significant milestone for us as a company and for the hundreds of ICON employees who have worked tirelessly to get this incredible airplane into the hands of owners," said Thomas Wieners, President and COO of ICON Aircraft. "It took us longer than anticipated to get here, but this is just the beginning. The best reward is seeing owners out there flying their planes and having their own adventures across the country, and then connecting with our growing community. We remain focused on bringing adventure and sport flying to experienced pilots as well as those who've always dreamed of flying their own airplane."
The first 100 aircraft are a testament to ICON's commitment to bring flying to new audiences as nearly one third of ICON A5 owners are newer pilots.
Each owner has gone through ICON's world-class training program, which the Company built from the ground up. New or learning pilots can earn their Sport Pilot License in as few as 20 flight hours, though ICON-certified flight instructors work with students for as long as needed to make sure they are confident, competent, and fully qualified to enjoy all that the A5 has to offer.
The owner of the 100th ICON A5 has been a private pilot for over a decade and was looking for an experience that offered more versatility and adventure than the conventional fixed wing land planes he's flown in the past.
"I've been following the ICON A5 for years, and I was hooked as soon as I took my first flight ," said the owner. "There's no other plane like it. It doesn't matter what you've flown. I can't wait to fly with my family and soak in the beauty of this world, with the windows out."
Click the following video link to learn more about ICON Aircraft's journey to manufacturing 100 airplanes and the experience of delivering them to owners.
Prospective customers interested in purchasing the ICON A5 should go to fly@iconaircraft.com to request a demo flight and follow ICON Aircraft on Facebook and Instagram to see what the ICON lifestyle is all about.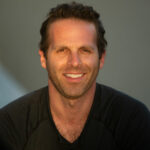 Paul is the Director of Marketing for ICON Aircraft. Before ICON, Paul was the Director of Video and Branded Content for Ranker, INC. and The Wrap. He was the host of Hulu's first original production, The Morning After, and co-developed Twitch.TV's first talk show, Game Talk Live. He is a private pilot based out of Pasadena, CA.