Vacaville, Calif., – Aug. 2, 2019 – ICON Aircraft announced today that it is reducing its employee headcount as part of a revised business plan focused on improved operational efficiency. The move lowers cost structure across the organization and right-sizes the business for current ICON A5 demand.
"For long-term success, we need to make tough decisions," said Thomas Wieners, ICON President and COO. "ICON is currently structured for higher volume production, but after producing more than 100 aircraft, we now have a very good understandings of costs. And while the ICON A5 is truly an exceptional plane, the necessary higher price lowers demand considerably and requires us to adjust the organization size as a result."
The restructuring comes on the heels of recently received funding from investors. The funding enables ICON to keep all core functions operational, but with more streamlined staffing. In total, approximately 40 percent of ICON's workforce will be impacted, reducing the employee base from nearly 650 to about 400 team members.
"We are making it a priority to support all affected employees through this transition," added Wieners. "And the remaining team is an incredibly strong group who will be focused squarely on our future."
With the revised business plan, ICON A5 production will continue at a lower rate with flexibility to scale as demand increases. New and existing owners will continue to receive a first-class ownership experience with personalized, one-on-one relationships. Additionally, the Company's internal and external service provider network and flight training partnerships will also remain intact and grow as needed to support owners across the country.
"Our vision and commitment have not changed, and our adventure-seeking owners love that the A5 delivers an unparalleled flying experience," said Wieners. "Creating a new category is challenging, but rightsizing the organization now is a necessary next step so that we can grow demand and continue to introduce even more people to this incredible plane."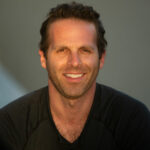 Paul is the Director of Marketing for ICON Aircraft. Before ICON, Paul was the Director of Video and Branded Content for Ranker, INC. and The Wrap. He was the host of Hulu's first original production, The Morning After, and co-developed Twitch.TV's first talk show, Game Talk Live. He is a private pilot based out of Pasadena, CA.