ICON Aircraft recently visited the community at Alpine Airpark in Alpine, Wyoming. Residents and guests of this breathtaking airpark, located about 45 minutes south of Jackson, WY, had an opportunity to meet members of the ICON Demo Team and to fly the ICON A5 for the first time. Alpine Airpark (46U) has a field elevation of 5,637 ft MSL with density altitudes often in excess of 8,000 ft in the summer months.
Operating a piston aircraft at high-density altitudes requires careful preflight planning and evaluation of the environmental conditions. However, Palisades Reservoir, just to the north of Alpine Airpark offered a remarkable setting for this close-knit community to experience adventure flying in the ICON A5 and to land an airplane on the water for the first time.
Check out the video below to see how the A5 performed and to get reactions to the residents.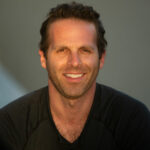 Paul is the Director of Marketing for ICON Aircraft. Before ICON, Paul was the Director of Video and Branded Content for Ranker, INC. and The Wrap. He was the host of Hulu's first original production, The Morning After, and co-developed Twitch.TV's first talk show, Game Talk Live. He is a private pilot based out of Pasadena, CA.