ICON was excited to participate in one of the longest-running Seaplane Events in the country. From September 5 to the 9th, ICON gave demo flights to seaplane pilots and attendees interested in buying and experiencing the ICON A5 for themselves at the International Seaplane Fly-In.
Click the video above to view their reactions flying in the ICON A5 for their first time, and to check out the Fly-In's beautiful setting, perfect for adventure flying in the A5.
If you're interested in buying a seaplane or looking for a seaplane for sale, you can learn more about the amphibious ICON A5 seaplane, here.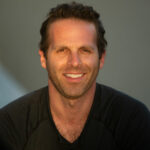 Paul is the Director of Marketing for ICON Aircraft. Before ICON, Paul was the Director of Video and Branded Content for Ranker, INC. and The Wrap. He was the host of Hulu's first original production, The Morning After, and co-developed Twitch.TV's first talk show, Game Talk Live. He is a private pilot based out of Pasadena, CA.