Come visit the ICON Aircraft team at the US Aircraft Expo September 20-21 at KSNA. The ICON A5 will be on display from 10a to 3p, with a select number of demo flights available upon request.
To sign up for tickets, please visit the Expo's main website.
Please visit us here if you'd like to request your own demo flight (please mention the US Aircraft Expo in the form comments).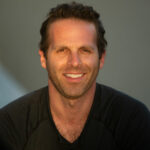 Paul is the Director of Marketing for ICON Aircraft. Before ICON, Paul was the Director of Video and Branded Content for Ranker, INC. and The Wrap. He was the host of Hulu's first original production, The Morning After, and co-developed Twitch.TV's first talk show, Game Talk Live. He is a private pilot based out of Pasadena, CA.