ICON Composite Technologies (ICT), maker of the ICON A5 Light Sport Aircraft is an exhibitor at the 2019 Composites and Advanced Materials Expo (CAMX) in Anaheim, CA from September 23 – 26. As the manufacturer of the best selling LightSport Aircraft on the market — the ICON A5 — ICT has the capacity, precision equipment, and technical expertise to augment the composite manufacturing needs of an OEM, supplier, or other third party partner.
Looking for a partner to help produce composite materials? Here is what makes IC Technologies a world-class composite manufacturer.
High-Rate Carbon Fiber Production Capacity
300,000 square foot facility
280+ composite technicians and engineers
Sophisticated, customizable training programs
Carbon Fiber freeze storage with 1000+ rolls
Prototype and high-rate production manufacturing
Precision generation, automated cutting, and projection
Autoclave and OOA processing
CNC Machining
Close tolerance bonded assemblies
Painting
Precision Equipment
48 Virtek LaserEdge ply placement projectors
5-Axis, twin table, CNC machines
6′ x 18′ ASC Autoclave, 10′ x 64′ curing ovens
250+ laminating tools in operation
FARO arms and laser trackers
If you are interested in attending CAMX 2019, we would love the opportunity to discuss how ICON Composite Technologies can partner with you and meet your carbon fiber production needs. Click here to attend the event.
For more information, please contact composites@iconaircraft.com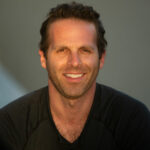 Paul is the Director of Marketing for ICON Aircraft. Before ICON, Paul was the Director of Video and Branded Content for Ranker, INC. and The Wrap. He was the host of Hulu's first original production, The Morning After, and co-developed Twitch.TV's first talk show, Game Talk Live. He is a private pilot based out of Pasadena, CA.