ICON Aircraft featured on Jay Leno's show on CNBC on October 2 at 10 pm ET/PT
The award-winning ICON A5 is featured on a Season 5 episode of Jay Leno's hit TV program, "Jay Leno's Garage" on CNBC. The episode aired on October 2, 2019, prominently featuring ICON's first product, the amphibious light-sport ICON A5, alongside other aviation innovators.
During the episode, which aired on Season 5 of the series, Jay Leno took a demonstration flight in the ICON A5. Under the guidance of ICON's Lead Pilot, Jay takes off from the water at Long Beach's Olympic Stadium, located just south of Los Angeles International Airport. From there, they fly up the picturesque coast of Malibu, and over to Burbank Airport, near Jay's famous garage.
ICON was provided exclusive behind-the-scenes access to the production and we're excited to share some great footage which highlights all the effort, energy, and resources that go into making this unique program. To see Jay's reaction to the A5 and catch a sneak peek of what you can expect from the full episode, check out the trailer below.
If you're interested in purchasing the ICON A5, there are still a limited number of aircraft available for sale before the end of 2019. Request a demo flight here to express your interest.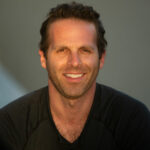 Paul is the Director of Marketing for ICON Aircraft. Before ICON, Paul was the Director of Video and Branded Content for Ranker, INC. and The Wrap. He was the host of Hulu's first original production, The Morning After, and co-developed Twitch.TV's first talk show, Game Talk Live. He is a private pilot based out of Pasadena, CA.