Watch an ICON owner use his A5 to go spearfishing off the coast of Southern California
In the latest episode of ICON Adventures, a video series highlighting the unique ways in which ICON owners utilize their A5's, we see how one adventure-seeking owner uses his amphibious A5 aircraft to take spearfishing to the next level off the coast of Southern California.
ICON owner Julian Gates enjoys fishing with his family and often goes out on his boat in search of kelp paddies where they can catch yellowtail. But finding kelp paddies from the vantage point of the water level can be challenging at best because of the currents and constantly changing conditions on the ocean.
In search of a better way to follow his passion, Julian, an experienced pilot who's owned two A5s, has taken to the skies and now uses his A5 to help spot those often-elusive feeding grounds. Flying just a few hundred feet above the water, he can spot kelp paddies and then circle back to land in the perfect position. Once on the water, they're able to gear up and jump into the water from the A5's Seawings to catch dinner.
To watch the latest episode of ICON Adventures, see the video link below.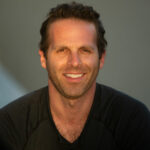 Paul is the Director of Marketing for ICON Aircraft. Before ICON, Paul was the Director of Video and Branded Content for Ranker, INC. and The Wrap. He was the host of Hulu's first original production, The Morning After, and co-developed Twitch.TV's first talk show, Game Talk Live. He is a private pilot based out of Pasadena, CA.