ICON is increasing flight operations across the state of Texas. In the past 30 days, we have provided more than 40 sales demonstration flights to interested customers in the area.
Based transiently out of FBOs for demo days in Addison, Lago Vista, and Conroe Airports, our primary location is Austin Executive Airport, where we have a flight training partner and a service provider on the airfield to support both our sales demo operations as well as future owners in this area. ICON has also added flight training and service providers in the Dallas/Fort Worth area as well as Houston.
"Texas offers some of the best flying, and particularly water flying, in the U.S. It is part of our go-to-market roadmap to have a significant presence there," said David Crook, ICON's EVP of Revenue. "We initially focused on several other coastal regions, but have ramped up both our flight training and service capability in advance of what we think will be significant demand in the state of Texas."
The ICON Demo Team was in Dallas the week of October 21st and is planning additional events in November in that area, as well as planned stops in Houston and a steady presence in Austin.
ICON Staff members are available to discuss ownership, delivery availability as early as Q1 2020, local flight training options as well as the ICON Service Partner network in Texas.
For more information on ICON in Texas or to learn more about the special program for signing a purchase agreement before the end of 2019, please contact ICON's Regional Sales Director, Gary Knight, at 813.770.9452 or gary.knight@iconaircraft.com.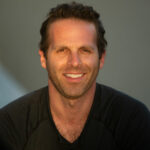 Paul is the Director of Marketing for ICON Aircraft. Before ICON, Paul was the Director of Video and Branded Content for Ranker, INC. and The Wrap. He was the host of Hulu's first original production, The Morning After, and co-developed Twitch.TV's first talk show, Game Talk Live. He is a private pilot based out of Pasadena, CA.