Microsoft announced its first set of aviation-industry partners for the upcoming Microsoft Flight Simulator, and ICON Aircraft is excited to be listed as one of the manufacturers represented in the game.
Microsoft Flight Simulator 2020 includes a diverse line-up of aircraft, and ICON is proud to participate in one of the most realistic flight simulators the gaming industry has to offer.
About Microsoft Flight Simulator:
From light planes to wide-body jets, Microsoft Flight Simulator is the next generation of one of the most beloved simulation franchises. Fly highly detailed and stunning aircraft in an incredibly realistic world. Create your flight plan and fly anywhere on the planet. Enjoy flying day or night, and face realistic, challenging weather conditions.
Microsoft Flight Simulator will be available in 2020. Follow @iconaircraft for more updates on the game's release and check out the trailer below.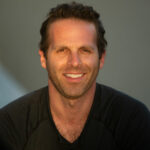 Paul is the Director of Marketing for ICON Aircraft. Before ICON, Paul was the Director of Video and Branded Content for Ranker, INC. and The Wrap. He was the host of Hulu's first original production, The Morning After, and co-developed Twitch.TV's first talk show, Game Talk Live. He is a private pilot based out of Pasadena, CA.