How two pilots went from not knowing each other to sharing ownership in their ICON A5
Years ago, when the ICON A5 was first announced, owners Steve Brugger and Joseph Staten knew that it was exactly the type of plane they had always wanted. Both were pilots living in Seattle, just minutes away from lakes, bays, and sounds perfect for exploring in the A5.
Both men aspired to own an amphibious seaplane one day and knew the ICON A5 was perfect for their mission. But, neither had ever owned an airplane before and they weren't comfortable with taking on the sole responsibility of purchasing and owning an aircraft. And, at the time, they didn't know each other. Aside from a superficial connection at Microsoft, where they both worked, they lived different lives and flew out of different airports.
One thing they had in common is that they both held deposits for an A5. Once he learned of their situation, ICON's Regional Sales Director for the Northwest U.S. suggested the idea of shared ownership to help them overcome their individual concerns.
From forming an LLC, to developing the proper legal agreements, to improving each other's piloting skills, this is the story of how two strangers became co-owners of an ICON A5. Creating this partnership not only allowed them to become adventure flyers and fulfill their dreams of owning an amphib, but also enabled them to build a new friendship.
---
ICON: Co-buying and sharing an amphibious seaplane is no small decision, what steps did you take to ensure you could trust the person you would be forming a partnership with?
Steve: I will say, both of us admitted to having a thing for amphibious airplanes. We were interested in purchasing a seaplane, but had a far greater preference for one with a hull versus one on floats. I can tell you my preference went all the way back to when I was a kid, when I was enamored with amphibians.
Joseph: What made it work, I think, other than finding someone who was interested in sharing ownership of a plane, was just a really good personality match. Steve and I are both very adventurous, but also very cautious, pilots. We are very thoughtful when we fly and always preflight plan thoroughly.
Steve: Agreed.
Joseph: I think we both went in knowing this wasn't just about owning a plane together, this was about starting an LLC and going into a contractual relationship with each other. Both of us come from a business management background and are familiar with contracts, so I don't think either of us balked at the business side of the arrangement. But, I think we've been a good personality match when it comes to flying and helping to manage the airplane as well, which makes it all the more easy to share.
ICON: How did you legally protect yourselves when it came to sharing an airplane with someone you just met?
Steve: We hired a law firm that specializes in aviation transactions. They crafted the initial partnership language, which gave us a basic framework. From there, we modified things to suit our situation. I would not have wanted to go through that process myself from the outset. We also set up an operating agreement so one party wouldn't feel taken advantage of. I can tell you right now I'm using the plane more than Joseph, but, our Operating Agreement accommodates for that. For example, we do an end of year true up to allocate operating costs such as scheduled maintenance.
Joseph: We are both busy with family and work and so I think we have a good system of handing the ball back and forth. During the purchase process, Steve was doing a lot of work on the LLC and the Operating Agreement, while I was doing more of the work talking directly to ICON. It certainly made the setup and purchase process very manageable.
ICON: Did you have concerns going through this process with someone you didn't really know?
Joseph: It's sort of funny, we never actually went flying together before we bought our A5, where we flew together back from the factory in Vacaville. For me, it was fairly easy to assess someone's training and competence as a pilot just by talking through his previous experiences and discussing his personal minimums. It helped that we're both very familiar with Seattle and were able to talk about airspace and the kinds of days we choose to fly. We were very open and honest with each other and also had an open mindset. From the beginning, I feel like I understood Steve from a personality standpoint. He doesn't have an ego or any of the danger signs of someone I wouldn't want to fly with. He was easy to get to know and in my experience, the person you are on the ground doesn't change once you get in the cockpit.
Steve: The fact that Joseph was increasing his proficiency and adding to his skills by pursuing his tailwheel endorsement was important to me. We talked in detail about the conditions he experienced going through that training, specifically dealing with significant crosswinds. It gave me a level of confidence that he was a very safe and thoughtful pilot.
Joseph: The A5 was my first big purchase outside of a home or a small boat. The cash outlay was absolutely something I had trepidation about. But working through it with Steve made it more palatable and less daunting. When you have two people looking through the details, assessing the true cost of ownership, and talking to insurers, that certainly made me a lot more confident in the process.
Steve: To be blunt, a lot of our conversations were about the viability of ICON. We did the business analysis as best we could to try and figure out if ICON was going to remain viable. And if so, what does that mean for our investment in a Light-Sport airplane? The net of that was we ended up purchasing the A5, which was our vote of confidence in ICON.
Any advantages to buying an A5 with a partner opposed to on your own?
Steve: If it's your first time owning a plane, I'd highly recommend having a partner. There's just quite a bit to learn if you have to do it all on your own. And if you own another plane or have owned a plane in the past, it doesn't hurt to have another set of eyes and ears to bounce things off of.
Joseph: I feel like we were great sounding boards for each other. There were a number of times where Steve and I looked at each other and said, "Are we really going to do this?" Not that we were close to talking ourselves out of it, but I don't know if I would have been able to talk myself into it without someone else there to discuss the pros and cons in a logical way. We had some pretty frank conversations about what ownership meant to each of us and what it would mean to go into this together.
Steve: Both of us are pretty safety conscious and the fact that we're co-owners and now fly together is huge for me. Now that we're becoming more adventurous and starting to take the plane into the mountains and more remote areas, being able to learn from and observe each other is a huge plus.
Joseph: For example, until a few weeks ago, I had never flown the plane in saltwater. One day, Steve suggested we fly out to Golden Gardens on the Sound. We went out there and explored and then came back that night and reviewed and discussed how it went. About a week later, Steve went a little further out, reapplying what we learned from the first experience. We're always taking one step and then another, gradually pushing our boundaries in a healthy way and exploring this area together.
ICON: Would you go through the process again?
Joseph: Absolutely. I have had no regrets about deciding on shared ownership. Often times, if we need to fly it somewhere or take it in for maintenance, we pass the ball between each other. And Steve has been great at exploring the area, pointing out better routes, suggesting different techniques, and helping to manage squawks. In addition, we've never had a scheduling problem or a situation where we both really wanted to take the plane. Actually, there are many occasions where I preflight the plane, go flying, pull it in, and Steve comes to help with the close up and fold down for the night. I've found it to be a very positive experience.
Steve: I wouldn't do it any other way.
Joseph: Neither would I.
---
Interested in learning more about partnering to own an ICON A5 with a fellow adventure pilot? Connect with a product specialist at 707.564.4100 for more information.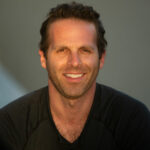 Paul is the Director of Marketing for ICON Aircraft. Before ICON, Paul was the Director of Video and Branded Content for Ranker, INC. and The Wrap. He was the host of Hulu's first original production, The Morning After, and co-developed Twitch.TV's first talk show, Game Talk Live. He is a private pilot based out of Pasadena, CA.