ICON Aircraft would like to thank all of those who attended the US Air Expo at Hayward Executive Aiport this past weekend. The event hosted by the US Air Expo was their second of the year, the first of which in Naples, which ICON also attended last month.
Cirrus, HondaJet, Pilatus, Embraer, and Air Fleet Capital were just a few of the partners in attendance. We couldn't have been more excited to connect with potential customers and to meet those of you who have been the following ICON since the beginning and were seeing the A5 for your first time.
Please follow ICON on social media and subscribe to our newsletter to hear future announcements for when we'll be in your area.
Thank you again to everyone for your support, and for those in attendance, we hope you enjoyed the expo and meeting our team.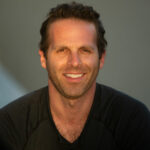 Paul is the Director of Marketing for ICON Aircraft. Before ICON, Paul was the Director of Video and Branded Content for Ranker, INC. and The Wrap. He was the host of Hulu's first original production, The Morning After, and co-developed Twitch.TV's first talk show, Game Talk Live. He is a private pilot based out of Pasadena, CA.