In this video on how to fly the ICON A5, we outline the proper techniques for operating the amphibious ICON A5 Light-Sport Aircraft in rough water conditions.
Flying the amphibious ICON A5 enables some memorable adventures, both in the air and on the water. Many times, these excursions come with flying in new and exciting environments, but sometimes special skills and techniques are required based on the prevailing conditions.
Seaplane operations in rough water require advanced skills and are recommended for experienced pilots only. Skill alone, however, is no substitute for good decision making. Sometimes, the best choice you can make is to not land in rough water at all, which is one advantage of having a plane that you can land on the water or on a concrete (or grass) runway. This video is not meant to replace instruction or currency training with an A5 instructor, but rather to provide an overview of rough water landing and takeoff procedures. We hope you find it a helpful review. Enjoy this peek "behind the curtain" at how ICON Flight Training teaches rough water operations and procedures for A5 owners and pilots.
We hope you find it a helpful review for flying in rough water conditions. As always, if you'd like to learn more about how we train owners to fly the ICON A5, check out our training section.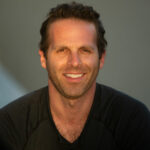 Paul is the Director of Marketing for ICON Aircraft. Before ICON, Paul was the Director of Video and Branded Content for Ranker, INC. and The Wrap. He was the host of Hulu's first original production, The Morning After, and co-developed Twitch.TV's first talk show, Game Talk Live. He is a private pilot based out of Pasadena, CA.