Our Demo Team was back at it last week, giving demo flights to prospective customers in the Florida Panhandle.
We unloaded the trailer on Sunday and were able to get in some great flying in the Destin area, which you can see a few scenes of in the short video clip below.
Our next stop was down the road at Gulf Shores in Alabama, where the weather wasn't as kind but we were able to get some flying in and show off the ICON A5 in an area where we hadn't been this year.
If you're interested in keeping track of when ICON's Demo Team will be in your area and would like to request a demo flight, sign -up here and we'll connect you with our sales team.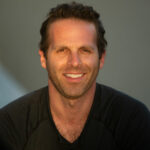 Paul is the Director of Marketing for ICON Aircraft. Before ICON, Paul was the Director of Video and Branded Content for Ranker, INC. and The Wrap. He was the host of Hulu's first original production, The Morning After, and co-developed Twitch.TV's first talk show, Game Talk Live. He is a private pilot based out of Pasadena, CA.