ICON Aircraft was on the road meeting with prospective buyers and aviation enthusiasts on June 26 – 27 in Raleigh, NC at the US Aircraft Expo. More than 600 socially-distanced attendees came out to visit GA manufacturers, dealers and other aviation businesses at Raleigh Executive Airport (KTTA) at the first of these events to be held since early March.
The ICON A5 was on display alongside a number of airplanes from other manufacturers, including Cirrus, Diamond, HondaJet, and many more. For many expo attendees, this was their first time seeing the amphibious A5 in person, which made for some excited reactions. In addition to the static display, the ICON demo team was onsite to answer questions about the A5's features, capabilities and purchase process.
In addition to having beautiful lakes for flying the ICON A5, North Carolina is also home to several ICON A5 owners as well ICON's newest sales partner, Lifestyle Aviation. If you weren't able to attend the expo and are interested in learning more about ownership options and timing, please connect with ICON to learn more and schedule a sales demo flight in your area.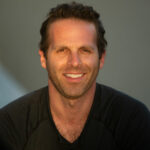 Paul is the Director of Marketing for ICON Aircraft. Before ICON, Paul was the Director of Video and Branded Content for Ranker, INC. and The Wrap. He was the host of Hulu's first original production, The Morning After, and co-developed Twitch.TV's first talk show, Game Talk Live. He is a private pilot based out of Pasadena, CA.