The ICON Aircraft Team will be in attendance at the US Aircraft Expo in Addison, TX this coming weekend, September 17 – 18.
For those interested in potential ownership, the ICON Demo Team will be onsite to provide sales demo flights through September 20 – 21.
If you would like to attend the event, please register through the US Aircraft Expo site.
For those who would like to learn more about upcoming events or ownership opportunities, you can request your sales demo flight here.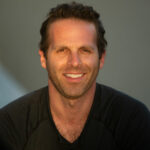 Paul is the Director of Marketing for ICON Aircraft. Before ICON, Paul was the Director of Video and Branded Content for Ranker, INC. and The Wrap. He was the host of Hulu's first original production, The Morning After, and co-developed Twitch.TV's first talk show, Game Talk Live. He is a private pilot based out of Pasadena, CA.