For the second year in a row, the ICON Aircraft Team was on hand at the US Aircraft Expo in Orange County. Over 500 people gathered (socially distanced, of course) at the event hosted at the Lyon Air Museum in Santa Ana.
While an A5 was on static display at the Expo, the demo team also provided flights to prospective owners out of ACI Jet on the other side of the airport.
Thanks to all who attended and for checking out the ICON A5. For updates or to connect with the ICON team about upcoming events in your area request your sales demo flight here.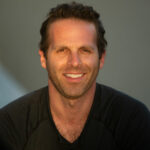 Paul is the Director of Marketing for ICON Aircraft. Before ICON, Paul was the Director of Video and Branded Content for Ranker, INC. and The Wrap. He was the host of Hulu's first original production, The Morning After, and co-developed Twitch.TV's first talk show, Game Talk Live. He is a private pilot based out of Pasadena, CA.