The ability to taxi up a boat ramp highlights the versatility of the ICON A5 and is one of the most unique experiences you can have in an amphibious seaplane. Utilizing a boat ramp to launch, load, or retrieve your plane at a local marina or seaplane base can unlock flying adventures that aren't possible in a conventional airplane or even in a seaplane on traditional floats.
While the capability to ramp the A5 provides added versatility, it's important to do it correctly to make sure you don't damage the aircraft. First and foremost, make sure that you take wind and water conditions into consideration, as this will affect your ability to control the aircraft as you maneuver into position. Second, lower the landing gear in the water with plenty of time to allow for both full extension and gear down controllability checks on the water before entering the ramping area so that you have time to bail out if directional control cannot be maintained.
The below video outlines some of the most important factors to consider, but it is not meant to be a comprehensive lesson for how to ramp the ICON A5. Every A5 pilot must go through ICON's landplane or seaplane transition course to be qualified to fly or operate the A5 on the water. Ramping is just one of the many procedures covered in the transition syllabus.
We hope this video provides helpful insight into ICON Flight Training and also offers a look at the incredible versatility of the ICON A5.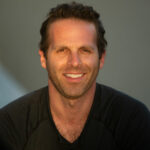 Paul is the Director of Marketing for ICON Aircraft. Before ICON, Paul was the Director of Video and Branded Content for Ranker, INC. and The Wrap. He was the host of Hulu's first original production, The Morning After, and co-developed Twitch.TV's first talk show, Game Talk Live. He is a private pilot based out of Pasadena, CA.