VACAVILLE, Calif. – ICON Aircraft, maker of the revolutionary ICON A5 Light Sport Aircraft, is offering the Garmin G3X TouchTM flight display as a new option on Model Year 2021 ICON A5 Limited Edition aircraft. The G3X Touch 7" flight display, which will become available in mid-2021, replaces the Garmin aera® 796. The new system offers advanced features and increased situational awareness while seamlessly integrating with other Garmin avionics, enabling a 2-axis autopilot as an option on the A5.
"Our owners have put more than 20,000 total hours on their A5s, and one theme we've heard from them – in addition to the incredible fun they're having – is the desire for an upgraded avionics and navigation package," said Jason Huang, President at ICON Aircraft. "The Garmin G3X Touch takes our commitment to product improvement to the next level, greatly enhancing the adventure flying experience while seamlessly fitting into our intuitively-designed cockpit."
Safety has been a focus of ICON Aircraft since Day 1. The A5 is the first production aircraft certified by the FAA as Spin Resistant. It also has a full airplane ICON Parachute System (IPS) in case of emergency, and an Angle of Attack (AoA) gauge which makes flying safer and easier, even for newer pilots. With the introduction of the Garmin G3X Touch with Autopilot, which greatly reduces pilot workload and includes a dedicated return-to-level (LVL) mode, the A5 continues to be one of the safest small aircraft ever built.
The Garmin G3X Touch flight display features a bright, high-resolution screen with infrared touch-control interface that seamlessly brings all essential flight information to your fingertips. It is designed to make navigation and communication easier, with intuitive graphics and menus to increase situational awareness and simplify data entry and display. The G3X Touch provides controls for the radios, transponder, and navigation on a single display; and the Garmin GMC 507 control panel for the optional autopilot manages a variety of advanced in-flight modes that significantly decrease workload when activated.
To celebrate the launch of this initiative, ICON is offering a special ownership program that provides 50% off the upgraded avionics packages for orders placed by the end of February 2021 (U.S. deliveries only).  To learn more about this program, please connect with your local Regional Sales Director here.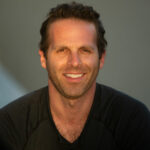 Paul is the Director of Marketing for ICON Aircraft. Before ICON, Paul was the Director of Video and Branded Content for Ranker, INC. and The Wrap. He was the host of Hulu's first original production, The Morning After, and co-developed Twitch.TV's first talk show, Game Talk Live. He is a private pilot based out of Pasadena, CA.