It seems simple enough: extend the landing gear when intending to land on a runway or other prepared surface, and retract the gear when landing on the water. The unfortunate truth is that accidents and incidents caused by landing with gear in the incorrect position occur far too frequently in amphibious seaplane operations. In this video, the Safety and Standardization Manager for ICON Flight Training outlines six helpful cues to make sure you land with the gear correctly positioned every time.
At first, these steps may seem redundant, but executing them diligently on every flight will drastically reduce the odds of landing with the gear in the incorrect position.
While we do our best to provide as much content as possible in our flight training videos, know that watching this video is meant to augment and not replace in-person flight instruction. So rehearse these cues out loud on your next flight and every flight hereafter, whether it's with your flight instructor or to yourself over the ICS.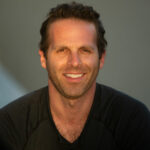 Paul is the Director of Marketing for ICON Aircraft. Before ICON, Paul was the Director of Video and Branded Content for Ranker, INC. and The Wrap. He was the host of Hulu's first original production, The Morning After, and co-developed Twitch.TV's first talk show, Game Talk Live. He is a private pilot based out of Pasadena, CA.