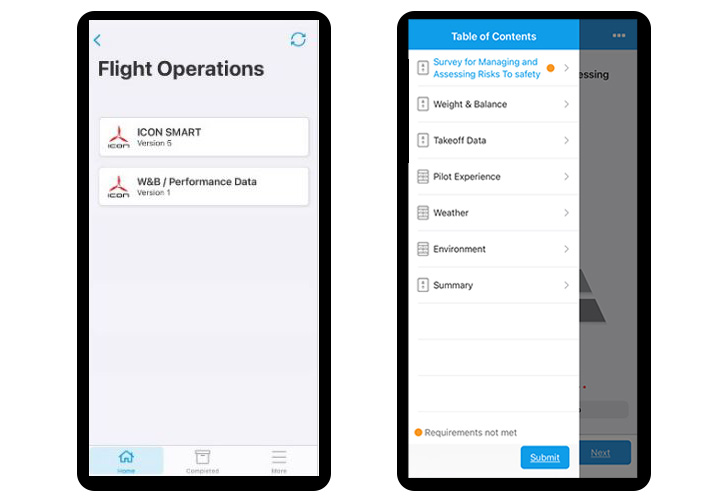 ICON is excited to have recently launched a new risk assessment app, offering a valuable pre-flight planning tool exclusive to ICON A5 Owners. All ICON company pilots are currently utilizing the SMART (short for Survey for Management and Assessing Risks to Safety) app to assess and manage risk on every flight, and we've found it to be an invaluable enhancement to our aviation safety program.
"We believe having our owners adopt the app is a critical next step to standardize ICON Flight Operations across our fleet. In addition to collectively making us safer pilots, it also has the benefit of being an additional risk mitigation step that we can share with our insurance carriers," said Genesah Duffy, ICON's Chief Pilot and Manager of Flight Operations.
Among its most noted features, the tool will calculate weight and balance, supply expected takeoff and landing distances, and produce a risk score for planned flights. The score is meant to provide a risk assessment on a scale of 1 to 20, with anything over 12 representing a flight of "high risk" and is not recommended.
For more information on how this tool is being utilized or to connect with our flight operations team, please contact us at smart@iconaircraft.com.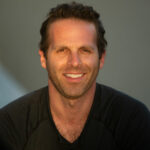 Paul is the Director of Marketing for ICON Aircraft. Before ICON, Paul was the Director of Video and Branded Content for Ranker, INC. and The Wrap. He was the host of Hulu's first original production, The Morning After, and co-developed Twitch.TV's first talk show, Game Talk Live. He is a private pilot based out of Pasadena, CA.