ICON is excited to announce that Jack Brown's Seaplane Base, one of the longest-running seaplane flight schools in the country, is now offering flight training in the ICON A5. Based out of Winter Haven, FL, Jack Brown's has been introducing pilots to seaplane flying since 1963 and is now offering dual instruction, intro flights, and SES ratings in their own A5.
As ICON's fleet of A5's continues to grow, we're seeing additional exposure amongst pilots throughout the region who may not yet be ready to commit to becoming an ICON A5 Owner. Adding Jack Brown's as an ICON Training Partner allows for anyone with a passion for seaplane flying to enjoy the A5 without committing to ownership.
For pricing and more information on flying the ICON A5 at Jack Brown's Seaplane Base, please visit their site here.
To learn more about our New England Based Training Partner, check out the video below.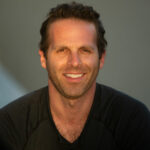 Paul is the Director of Marketing for ICON Aircraft. Before ICON, Paul was the Director of Video and Branded Content for Ranker, INC. and The Wrap. He was the host of Hulu's first original production, The Morning After, and co-developed Twitch.TV's first talk show, Game Talk Live. He is a private pilot based out of Pasadena, CA.