The general aviation community was back in full force at AirVenture 2021, and ICON was very excited to have been able to exhibit once again.
​​​​​Over 500,000 people were in attendance, with a record 7,000+ airplanes flying in to be a part of the event. ​ In addition to reconnecting with the community, ICON made several prominent announcements on opening day of OSH 21. We also saw unprecedented success, with eight (8) new A5 orders taken during the week of OSH and several more the week after.
​In case you missed the news, ICON made several prominent announcements as part of the week's festivities. You can view a recap of the event and hear from members of the ICON team by watching the below video.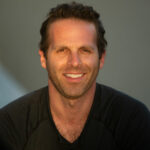 Paul is the Director of Marketing for ICON Aircraft. Before ICON, Paul was the Director of Video and Branded Content for Ranker, INC. and The Wrap. He was the host of Hulu's first original production, The Morning After, and co-developed Twitch.TV's first talk show, Game Talk Live. He is a private pilot based out of Pasadena, CA.