ICON wrapped up our Summer 2021 Tour as a sponsor of James J Hill Days in Wayzata, MN. For the last 43 years, this annual festival has brought the community together to celebrate Wayzata, while enjoying food, fun & family festivities. ICON Aircraft was proud to sponsor the event and to have our amphibious A5 aircraft on display.

As summer turns to fall in the upper midwest, ICON will be shifting much of our tour schedule to the South, East, and West Coasts. If you're interested in learning when the ICON A5 will be in your area, please subscribe to our newsletter or request a demo flight by clicking here.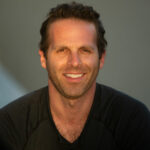 Paul is the Director of Marketing for ICON Aircraft. Before ICON, Paul was the Director of Video and Branded Content for Ranker, INC. and The Wrap. He was the host of Hulu's first original production, The Morning After, and co-developed Twitch.TV's first talk show, Game Talk Live. He is a private pilot based out of Pasadena, CA.