AirVenture 2021 had a number of exciting announcements and perhaps one of the more interesting stories on the media front was the acquisition of Flying Magazine by freight industry entrepreneur and pilot Craig Fuller.
Craig also runs FreightWaves, Inc. a company that is known as "The Bloomberg of Freight". FreightWaves offers current digital intelligence and context to the freight community on a central platform. Craig will now bring this digital expertise to the helm of Flying Magazine. Craig is a pilot who began flying during his teenage years but stepped away from it during college and his twenties. He recently stepped back into the cockpit after about 20 years away. What brought him back to aviation? In no small part, the ICON A5.

ICON was excited to be a part of FLYING Magazine's first major virtual event of the year, "What's Next In General Aviation." This free event featured speakers from across the industry, including ICON's VP, International Chris Buchholz, who discussed ICON's expanding global presence with the new Certified Edition of the ICON A5.

To view archived content from the event, please register your interest here.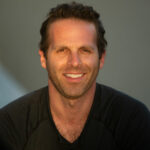 Paul is the Director of Marketing for ICON Aircraft. Before ICON, Paul was the Director of Video and Branded Content for Ranker, INC. and The Wrap. He was the host of Hulu's first original production, The Morning After, and co-developed Twitch.TV's first talk show, Game Talk Live. He is a private pilot based out of Pasadena, CA.