The ICON Demo Team made our first official trip to Dubai this past week, attending the Dubai Air Show and offering demo flights for interested customers in the area.
This marks ICON's first formal demo event in the overseas market and comes on the shoulders of the announcement for the new Type Certified Edition of the A5, of which we are currently accepting orders.
In Dubai, our team offered A5 test flights for prospective customers, many of whom have been waiting patiently for ICON to expand our domestic presence into the overseas market.
If you'd like to learn more about ICON's expanded overseas effort and our team that is exclusively focused on international sales and distribution, please contact Chris Buccholz and Noah Collins through our contact page here.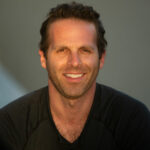 Paul is the Director of Marketing for ICON Aircraft. Before ICON, Paul was the Director of Video and Branded Content for Ranker, INC. and The Wrap. He was the host of Hulu's first original production, The Morning After, and co-developed Twitch.TV's first talk show, Game Talk Live. He is a private pilot based out of Pasadena, CA.