"TheArsenale" is no stranger to exotic machines, priding itself as the curator of some of the world's most unique vehicles, boats, and planes. The Miami-based group has offices around the globe and recently launched their newest showcase off 5th Avenue in SoHo, Manhattan in New York City.
ICON was proud to have the ICON A5 on display to help launch TheArsenale's new store, which opened in partnership with luxury watch-maker Roger Dubuis.
The venue marks TheArsenale's third retail location but will be the "world's first flying car store" as dubbed by its founder Patrice Meignan. The Arsenale will sell a collection of apparel, next to an ICON A5 that is available for purchase for those with a taste for luxury and adventure.

Special thanks to TheArsenale team for allowing us to exhibit at this great showcase. For more information, visit TheArsenale's A5 page via their site here.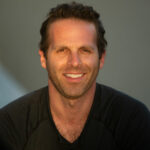 Paul is the Director of Marketing for ICON Aircraft. Before ICON, Paul was the Director of Video and Branded Content for Ranker, INC. and The Wrap. He was the host of Hulu's first original production, The Morning After, and co-developed Twitch.TV's first talk show, Game Talk Live. He is a private pilot based out of Pasadena, CA.