ICON's interim CEO, Jerry Meyer (left) and Stéphan D'haene will lead the company through its next phase of growth.
VACAVILLE, Calif., – Jan. 25, 2022 – ICON Aircraft, maker of the revolutionary ICON A5 Light-Sport Aircraft, has named Jerry Meyer as its interim Chief Executive Officer. Meyer has been with the company since 2016, rising through multiple positions, most recently serving as the company's SVP of Marketing and Corporate Strategy. ICON is also promoting Stéphan D'haene from SVP of Operations to COO.
In his interim CEO role, Meyer will oversee a team focused on increasing revenue with a well-defined future product roadmap, lowering manufacturing costs through efficiency, and controlling operating expenses. His experience with the company will be a huge asset, having previously overseen ICON's product roadmap, product management lifecycle, and customer journey, as well as marketing, lead generation, and brand building.
"ICON Aircraft has a rich, albeit short, history of driving innovation while challenging the norms in the aviation industry," said Meyer. "The ICON A5 is an incredible airplane, and there are a lot of great accomplishments to celebrate. What's been missing is a strategic roadmap that offers a practical, executable path forward. That is my focus, and it is an honor to lead the team that will make it happen."
Meyer holds an MBA from the Kellogg School of Management at Northwestern University and a Bachelor of Science degree in Civil and Environmental Engineering from Duke. He is a United States Navy veteran, where he was a naval aviator, division leader, flight instructor and training team lead.
D'haene joined ICON Aircraft in July of 2021, overseeing all manufacturing operations, final assembly, quality control, and aircraft certification compliance. He also focuses on ensuring a best-in-class experience at the company's service facilities.
"Stephane hit the ground running after joining ICON, quickly become a force in optimizing operations and manufacturing," said Meyer. "He brought with him an incredible amount of experience in the aerospace, powersports, and automotive worlds, and we're thankful to have him as part of our leadership team."
Before joining ICON, D'haene was the Commercial Director and interim CEO at two Light Sport Aircraft companies in Europe – BlackWing in Sweden, and most recently, Porto Aviation Group in Italy. Prior to that, he held positions in the powersports industry, with almost 10 years at BRP in various roles including aftersales, product management, regulatory, marketing, and country management.
With Type Certification forthcoming and sustained interest in the Garmin G3X-equipped A5 S-LSA, as well as a continually expanding network of ICON Flight Training and Service Partners, ICON has significant momentum. The company expects to deliver upwards of 50 A5s this year, and the implementation of the new business plan is aimed at keeping the momentum going.
To learn more about the ICON A5, go to www.ICONAircraft.com or connect with us at fly@iconaircraft.com.
PRESS CONTACT:
Brian Manning
ICON Aircraft
913.424.9709
brian.manning@iconaircraft.com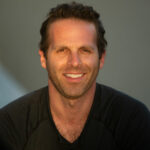 Paul is the Director of Marketing for ICON Aircraft. Before ICON, Paul was the Director of Video and Branded Content for Ranker, INC. and The Wrap. He was the host of Hulu's first original production, The Morning After, and co-developed Twitch.TV's first talk show, Game Talk Live. He is a private pilot based out of Pasadena, CA.