ICON was proud to be in attendance at this year's Miami International Boat Show. Widely regarded as one of the largest and most prestigious boat shows in the world, the Miami International Boat Show was the perfect event to once again showcase the versatility of the ICON A5's water characteristics alongside some of the most beautiful watercraft in the industry.
In addition to introducing the ICON A5 to so many new boat enthusiasts, the show also allowed us to highlight ICON's partnership with Engel & Völkers Yacht Group. Based in Naples, FL, Engel & Völkers Yacht Group is a proud ICON advocate, helping to introduce the ICON A5 to boating and yacht enthusiasts around the world.
If you are interested in learning more about how the ICON A5 can help elevate your boating lifestyle, request a demo flight or contact us here.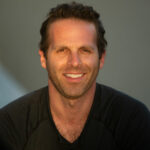 Paul is the Director of Marketing for ICON Aircraft. Before ICON, Paul was the Director of Video and Branded Content for Ranker, INC. and The Wrap. He was the host of Hulu's first original production, The Morning After, and co-developed Twitch.TV's first talk show, Game Talk Live. He is a private pilot based out of Pasadena, CA.