Verijet, the charter service specializing in door-to-door travel with the Cirrus Vision Jet, has added the amphibious ICON A5 Light-Sport Aircraft to their fleet for company pilot morale and training. Verijet's CEO and Chairman, Richard Kane, and other members of their team were in town on March 15th to take delivery of their A5 at ICON Flight Center Tampa. They will be basing the aircraft in Opa Locka, FL.
ICON was excited to host the team for the day and we are looking forward to having Verijet and their company pilots join our ownership community. Verijet is notable in the private charter industry because they use the single-piloted Cirrus Vision Jet and have attained 100% carbon neutral operations. Having their own ICON A5 will allow Verijet's company pilots, who are normally accustomed to flying at 25,000 feet, to take in the joys of flying low and slow and enjoying the world-class water flying environment in South Florida.
Said Richard Kane, CEO and Chairman for Verijet, "Verijet is rivetted in providing ways by which our pilots can express their love for aviation. We want our Captains to keep the joy of flight alive in their hearts; giving them access to an ICON A5 is one of the best ways we can connect them with the reasons they became pilots in the first place. Flying is supposed to be joyous, and flying the ICON A5 is one of the few things that can relay that. A beautiful and fun aircraft that will keep their stick and rudder skills sharp and will transfer to flying light jets."
Noah Collins, Senior Director of Global Sales and Service for ICON said, "We've been big fans of Verijet for some time now. We appreciate that their model of efficient and sustainable travel has given so many customers an option to enjoy business and personal private jet travel in a stress and guilt-free way. Now that they have an A5, we look forward to their company pilots enjoying ICON's take on adventure flying and keeping their skills sharp in the process."
To learn more about Verijet, please visit their site here.
To request a demo flight in the ICON A5 and to learn more about becoming an A5 Owner, please reach out to us here.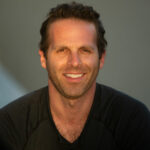 Paul is the Director of Marketing for ICON Aircraft. Before ICON, Paul was the Director of Video and Branded Content for Ranker, INC. and The Wrap. He was the host of Hulu's first original production, The Morning After, and co-developed Twitch.TV's first talk show, Game Talk Live. He is a private pilot based out of Pasadena, CA.