The ICON Aircraft Demo Team returned to Minneapolis this past week, just in time for the summer flying season. Some beautiful weather allowed us to demonstrate everything the ICON A5 has to offer, in one of the most beautiful areas of the United States.
We were able to fly over a dozen potential ICON A5 Owners over the span of a week, touching down on a number of different lakes just outside of Flying Cloud Airport.
Minnesota is home to a number of ICON A5 Owners, who take advantage of the countless water flying destinations that the Land of 10,000 Lakes has to offer.
For those of you in the Great Lakes region interested in owning your own ICON A5, please contact us to schedule your sales demo flight by visiting this page here.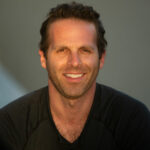 Paul is the Director of Marketing for ICON Aircraft. Before ICON, Paul was the Director of Video and Branded Content for Ranker, INC. and The Wrap. He was the host of Hulu's first original production, The Morning After, and co-developed Twitch.TV's first talk show, Game Talk Live. He is a private pilot based out of Pasadena, CA.