On even a cold day, operating in water environments at higher elevations provides some challenges that are important for A5 pilots to understand. In the latest video from ICON's Flight Training series, ICON's Safety and Standardization pilot, Rich Bookbinder, and one of our most experienced ICON Authorized Flight Instructor's, Terry Hayes, demonstrate some flight planning considerations for high altitude operations. Filmed at Cherry Lake in the foothills of Yosemite National Park, the video provides a basic overview for pilot's interested in exploring a new, dynamic environment.
From Calaveras County Airport, Cherry Lake is about a 30 minute flight in the ICON A5. As this video covers, there are a number of routes pilots can take to ingress the lake, however, avoiding low terrain and traveling closer to an airport for fuel provides an additional layer of safety. The elevation at Cherry Lake is roughly 4500 ft.
Here are a few safety considerations discussed In this video:
Understanding wind direction in mountain environments
Reading terrain & wilderness areas on a sectional chart
Reenforcing a high recon for debris in the water
How to calculate the length of the lake / distance for takeoff and landing
The performance and temperature limitations for the ICON A5.
We hope that you enjoy this video. As always, this video is not meant to replace flight instruction, but to encourage you to seek out training from a local ICON Authorized Flight Instructor in your area, to better understand and experience flying the A5 (or other seaplanes) in these unique envelopes.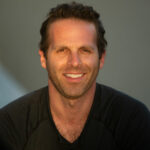 Paul is the Director of Marketing for ICON Aircraft. Before ICON, Paul was the Director of Video and Branded Content for Ranker, INC. and The Wrap. He was the host of Hulu's first original production, The Morning After, and co-developed Twitch.TV's first talk show, Game Talk Live. He is a private pilot based out of Pasadena, CA.