The ICON Aircraft team is heading to Race City, USA and Lake Murray this September. We'll be arriving at Lake Murray on Monday, September 11th and staying in Lake Norman through September 18th.
If you are in the area and are interested in learning more about experiencing the ICON A5, please let us know. With several ICON Owners in the area, Lake Norman is an incredible destination for the A5, and we look forward to adding to our community.
Please request a demo flight by clicking below or reply to this email with any questions.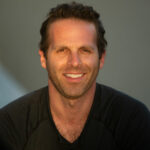 Paul is the Director of Marketing for ICON Aircraft. Before ICON, Paul was the Director of Video and Branded Content for Ranker, INC. and The Wrap. He was the host of Hulu's first original production, The Morning After, and co-developed Twitch.TV's first talk show, Game Talk Live. He is a private pilot based out of Pasadena, CA.