VACAVILLE, Calif., – Sept. 27, 2023 – ICON Aircraft today announced the completion of its 200th production ICON A5 Light Sport Aircraft. This aircraft joins a growing fleet of A5s delivered to adventure-seeking owners throughout the world.
ICON started delivering to customers in earnest in early 2018 and quickly became the #1 Light Sport Aircraft manufacturer (S-LSA) in the world by the end of that year. Since that time, ICON has continued to grow, with A5 owners now located in 30 states and 13 countries across five continents, including the United States, Japan, Greece, China, the Dominican Republic, Puerto Rico, Ukraine, Poland, South Korea, Canada, the United Arab Emirates, Montenegro, and Turkey.
Jerry Meyer, CEO of ICON Aircraft, expressed his pride in the accomplishment, stating, "Building 200 A5s is a significant milestone for us as a company and for the hundreds of ICON employees who have worked tirelessly to get this incredible airplane into the hands of owners. It has been quite a journey, and the best reward is seeing owners out there flying their A5s, having their own adventures, and connecting with our growing community. We remain focused on bringing sport flying to experienced pilots as well as those who've always dreamed of learning to fly."
The ICON A5 is built in the Company's 300,000 sq. ft. state-of-the-art manufacturing facility in Tijuana, Mexico, which has become a center of excellence for composite manufacturing for aerospace, automotive, powersports, and many other high-tech industries. ICON's facility, which employs nearly more than 250 technicians and engineers, produces between 4 to 5 airplanes each month with space to scale.
Meyer emphasized the capability of ICON's manufacturing facilities, stating, "We are proud of the team and the infrastructure we've built at our production facilities in Tijuana and Vacaville, CA. We made the tough decision back in 2016 to insource our carbon fiber manufacturing and it was absolutely the right one. Now, we have control over everything we produce, and our parts meet our exacting quality standards. ICON is firmly on the map as an example of manufacturing excellence. In fact, we are having serious conversations with other companies in the industry and beyond about assisting with their manufacturing."
The ICON Owner Community is a mix of both new and experienced pilots who all share a common thirst for adventure. Each owner has gone through ICON's company-mandated transition training program, which the Company built from the ground up, to make sure they are confident, competent, and fully qualified to enjoy all that the A5 has to offer.
To learn more about the ICON A5 or joining our community, connect with us at fly@iconaircraft.com.       
PRESS CONTACT:
Brian Manning
ICON Aircraft
913.424.9709
brian.manning@iconaircraft.com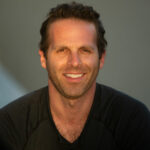 Paul is the Director of Marketing for ICON Aircraft. Before ICON, Paul was the Director of Video and Branded Content for Ranker, INC. and The Wrap. He was the host of Hulu's first original production, The Morning After, and co-developed Twitch.TV's first talk show, Game Talk Live. He is a private pilot based out of Pasadena, CA.