ICON Aircraft, maker of the award-winning ICON A5 amphibious airplane, has formally announced a partnership with FlyWise Aviation. As part of the announcement, FlyWise Aviation will become an ICON Authorized Service Partner, servicing the ICON A5 Owner Community in Minneapolis and the surrounding region.
Based out of Flying Cloud Airport in Eden Prairie, MN, FlyWise Aviation is focused on redefining the aircraft ownership experience by providing first-class maintenance and management services. They join more than 50 other ICON Authorized Service Partners across the United States, who have completed ICON's maintenance training course and meet ICON's high service standards.
"We are happy to announce our partnership as an ICON Service Provider in Minnesota and the surrounding region. Our companies' shared values and forward-focused visions align seamlessly, paving the way for continued excellence in general aviation. The hospitality mindset of FlyWise Aviation coupled with ICON Aircraft's commitment to innovation and safety will create a powerful dynamic." Nate Bruss, Vice President – FlyWise Aviation
"As the ICON A5 community surpasses 200 owners, our team continues to identify partners who can provide a high level of service for our loyal owners," said Noah Collins, Senior Director of Global Sales and Service at ICON Aircraft. "We're very excited to have FlyWise Aviation on board to continue this mission. The Upper Midwest is truly one of the most enjoyable places to fly the ICON A5, and with this partnership, prospective and current A5 owners have a high-quality provider to handle their service and maintenance needs."
If you are interested in joining the ICON A5 Owner Community in Minnesota, reach out to the ICON Sales Team to request a demo in your area or at our Tampa or Northern California based headquarters. For more information on FlyWise Aviation, visit their website here.
FlyWise Aviation
Contact: Nate Bruss
Flying Cloud Airport
14701 Pioneer Trail, Eden Prairie, MN 55347
(952) 900-7400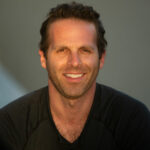 Paul is the Director of Marketing for ICON Aircraft. Before ICON, Paul was the Director of Video and Branded Content for Ranker, INC. and The Wrap. He was the host of Hulu's first original production, The Morning After, and co-developed Twitch.TV's first talk show, Game Talk Live. He is a private pilot based out of Pasadena, CA.