Introducing ICON's Newest A5 Pilot: Pete Weber
The ICON A5 was designed to remind us all that flying isn't always about getting from point A to B. Sometimes, it's about creating new adventures. ICON Aircraft has created an ownership community of more than 100 A5 owners who believe flying should be exhilarating and have set out across the country to find new ways to explore.
Peter Weber flies the Boeing 737 for Delta Airlines and is certainly no stranger to flying. With more than 5,000 hours of flight time in multiple aircraft and also having recently been a participant on ABC's The Bachelor, Peter has a unique approach to incorporating adventure in his life.
We first connected with Peter in the summer of 2020 for a demo flight. To say he enjoyed the experience would be an understatement. A few weeks later, Peter went through our A5 Transition Course (TX-L) in San Diego to complete his training as an A5 Pilot.
But training in the A5 isn't the end of the road for Peter. In fact, it's only the beginning. Starting this year, Peter will be partnering with ICON to help introduce more and more people to the A5 and to adventure flying. We're excited to announce Peter as an ICON company ambassador and we look forward to many adventures with him in the years to come.
Peter completed his transition training in San Diego, which provided a great opportunity to feature the A5 in a new and beautiful training environment. Check out his experience going through ICON Flight Training in the video below.
For options, pricing, and delivery information for the 2021 ICON A5 Limited Edition Aircraft, please sign up below and one of our product specialists will connect with you.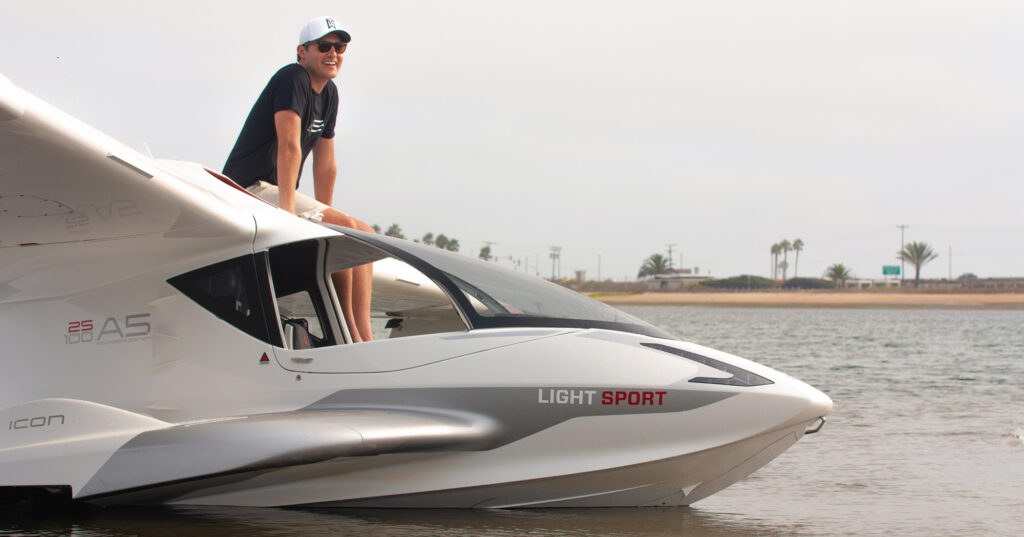 Beach On The Water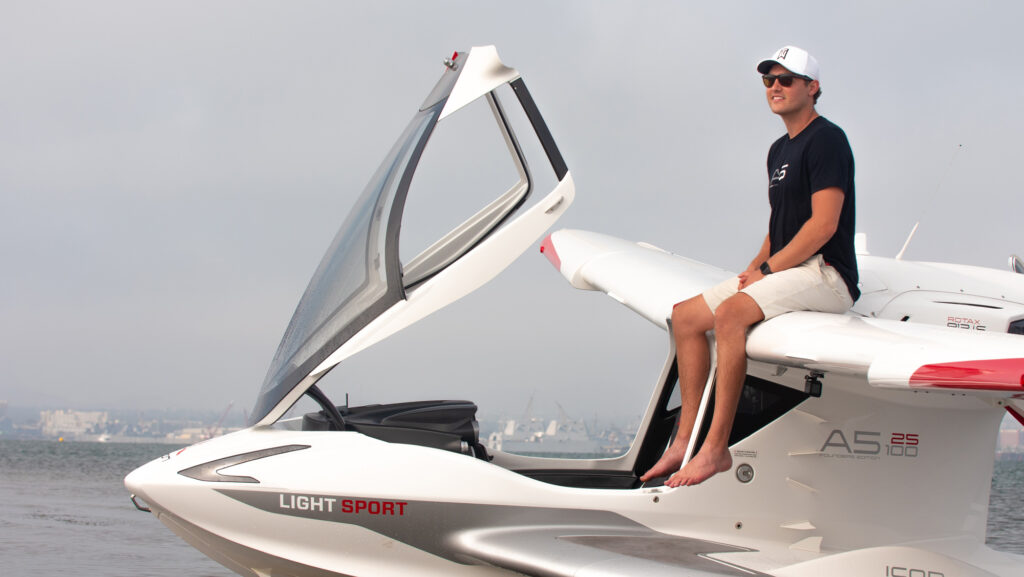 Enjoy The View
---
Request ownership information and book a sales demo flight