Beaching the ICON A5 highlights the aircraft's versatility and is one of the most fun experiences you can have in a seaplane. Imagine landing on the water nearby, idling up to your favorite spot, cutting the engine, and jumping out to enjoy a beautiful morning or afternoon on the beach.
As part of our Owner Safety Series, we wanted to continue to highlight the features of the ICON A5, while placing emphasis on some safety reminders.
The amphibious capabilities of the aircraft unlock adventures that conventional airplanes simply don't allow. Beaching is a lot of fun, but there are also several important factors to consider when beaching the ICON A5 to make sure you do it safely. Similar to beaching a boat or a jet ski, make sure that you take the wind and water conditions into consideration and also make sure that the area is suitable and won't cause damage to the hull of the airplane. As a reminder, this video is meant as a brief overview of beaching procedures and is not meant as a step by step instruction for how to beach an aircraft.
Every A5 pilot must go through our landplane or seaplane transition course before being qualified to fly A5. These courses cover all beaching procedures and considerations in great detail. We hope this video provides helpful insight into our training principles and also highlights the incredible versatility of the ICON A5.
---
Take the first step towards owning the A5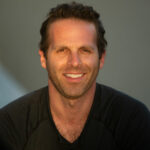 Paul is the Director of Marketing for ICON Aircraft. Before ICON, Paul was the Director of Video and Branded Content for Ranker, INC. and The Wrap. He was the host of Hulu's first original production, The Morning After, and co-developed Twitch.TV's first talk show, Game Talk Live. He is a private pilot based out of Pasadena, CA.