In this episode of the Adventure Flying Podcast, we interviewed Jason Miller, host of The Finer Points aviation podcast. In addition to hosting his podcast, Jason is a 2-time CFI of the year and is one of the most prominent flight instructors in the United States. Since both ICON and Jason promote Adventure Flying, ICON in the A5, and Jason through his Finer Points Airplane Camps, we asked Jason for his perspective on how he teaches adventure flying safely.
How does he teach operating in the low-altitude flying environment?
What has been his most challenging adventure, and how did that shape his personal minimums?
How did he, someone who had no connection to aviation, become a pilot in the first place?
Jason has led adventure flying trips through the mountains of California, the canyons of the Southwest US, and the islands of the Pacific Northwest. In this podcast episode, we talk about what he's learned from those trips, and how taking adventure seriously can make anyone a safer (and better) pilot.
---
Sign up and we'll notify you when the next Adventure Flying episode goes live.
Thanks for your interest in ICON's "Adventure Flying" Aviation Podcast. Sign up if you'd like to be notified when new episodes come out and for other podcast-related content.
If you have any product or sales questions, please contact us at fly@iconaircraft.com or 707.564.4100, or visit our FAQ page.
---
Headquarters
2141 ICON Way
Vacaville, CA 95688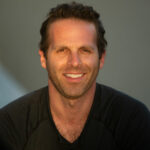 Paul is the Director of Marketing for ICON Aircraft. Before ICON, Paul was the Director of Video and Branded Content for Ranker, INC. and The Wrap. He was the host of Hulu's first original production, The Morning After, and co-developed Twitch.TV's first talk show, Game Talk Live. He is a private pilot based out of Pasadena, CA.