Many people are intrigued by the idea of being a pilot, but becoming a pilot can feel a bit daunting:
Which flight school should you choose?
How much time is flight training really going to take?
Which type of pilot license should someone pursue?
…these are all pretty typical questions that the latest episode of ICON's Adventure Flying podcast tries to answer. Featuring Jason DePew, a 737 Pilot for a major airline and one of ICON's main A5 flight instructors for the Florida region, this episode will help you consider the best route to take if you're interested in becoming a pilot.
Of the talking points discussed in the episode, here's what you can expect:
– How being a flight instructor allowed him to become a better pilot, and alternative positions if instructing isn't for you
– The boxes to check before attending a certain flight school
– Ways to shave time (and costs) off dual instruction
– How the ICON A5 has improved his landings as a pilot, and why the aircraft is different than any plane he's ever flown
– What makes being a pilot so special to him, and what should convince someone to start their flight training
The ICON A5 was born to make flying less intimidating, yet we recognize that not everyone will be able to use the ICON A5 for their flight training. Currently, we are partnering with more flight schools to offer A5 demo flights, as well as seaplane pilot training. If you'd like to learn more about these opportunities, click here to learn more about our training partners.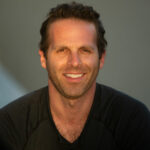 Paul is the Director of Marketing for ICON Aircraft. Before ICON, Paul was the Director of Video and Branded Content for Ranker, INC. and The Wrap. He was the host of Hulu's first original production, The Morning After, and co-developed Twitch.TV's first talk show, Game Talk Live. He is a private pilot based out of Pasadena, CA.